Cost-Effective Rental Property Renovations to Attract Tenants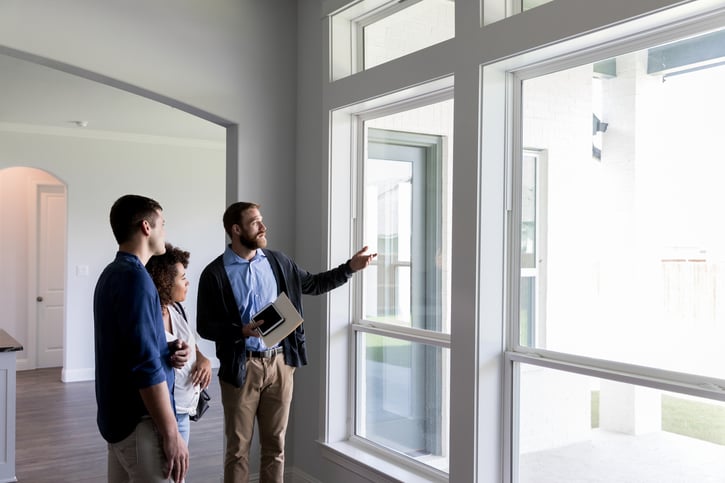 To get the most out of your rental properties, it is important to perform regular maintenance and renovations to maximize your return on investment (ROI). Remodeling your rental(s) will provide many benefits, including making it easier to attract new renters or keep current residents in place.
To make sure that you see a return on your investment, it is important that you do not go overboard when remodeling your rental property. Choosing a few cost-effective renovations can transform the look of your property while also giving you the greatest ROI. To help you decide which investments to make in your rental property, here is a look at a few cost-effective renovation options that will provide the most bang for your buck.
Replace Old Windows
An easy place to start when renovating your rental property that can generate a substantial return is replacing your property's windows. One of the biggest reasons to replace outdated windows is that this can greatly increase a home's curb appeal, which can make your property stand out to prospective renters. A property with updated windows is also a selling point for many renters, as this will help them to save money on their utility bills year-round. Get rid of those old single-pane windows for a simple and cost-effective update.
Add a New Coat of Paint
Perhaps the most cost-effective thing that you can do to transform the look of your rental property is to freshen up its paint job. Doing something as simple as touching up walls and trim with a fresh coat of paint, or taking the more drastic step to repaint the entire home inside and out, will give your property a fresh, clean look that will help it to stand out. Perhaps the best thing about painting a rental property is that this is a cheap renovation option, particularly if you do the work yourself. Just make sure to choose neutral colors that will resonate with as wide a range of prospective renters as possible.
Focus on The Kitchen and Bathrooms
Of course, if you are looking to invest in a more substantial makeover for your rental property, a great place to spend your money would be on renovating the kitchens and bathrooms, as this provides the "wow" factor that many tenants are looking for. Not only will updated kitchens and bathrooms make it easier to fill vacancies at your rental property, but being able to boast updated kitchens and bathrooms will allow you to charge substantially more than if your rental property featured a kitchen from the 1980s. As an added bonus, should you go to sell your property in the next few years, kitchen and bathroom remodels provide a high ROI.
Crown Molding Can Have a Huge Impact
Are you trying to attract more high-end renters to your property? If so, adding crown molding is a great way to make an impact without going through a full remodel. Crown moldings are one of those finishing touches that can make a property feel more homey and luxurious to renters. Such a simple investment will make your property feel more upscale, helping to attract the type of reliable, long-term renters every landlord wants.
Minor Landscaping Can Make Your Property Stand Out
As we previously mentioned, curb appeal can have a large impact on your ability to fill vacancies at your rental property. If your property has yard space, making sure that it is properly landscaped is an easy and affordable way to make your property more appealing to renters. The truth is that nobody wants to live in a home that, from the outside, looks neglected or has a barren yard. Updating the landscaping with a well-manicured lawn and decorative flowers and plants can help to give your property an inviting feel that will attract renters.
Are you looking for help managing your rental properties? Contact us to learn more about cost-effective steps that you can take when renovating your rental property to make it stand out to renters.