The Ins And Outs Of Property Maintenance
A property owner has many property maintenance concerns to look after. Electrical, plumbing, roofing, yard work, painting or siding and so on. And it goes without saying it is not cheap to maintain a property. All these areas must be addressed in a timely and routine fashion for the property to maintain its appeal and value. So it is imperative that a property owner either be able to do the work themselves or have someone in place who can do it for them because the bottom line is it must be done to avoid costly repairs and replacements at a later date.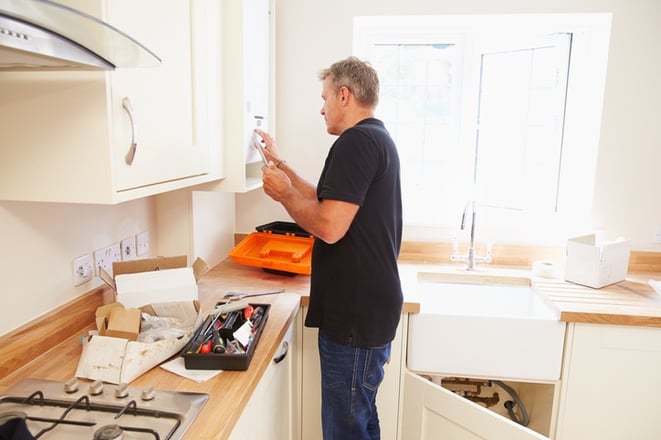 In the case of a rental property this is even more pressing because others who are paying for these things to be addressed can create legal problems in the form of a lawsuit for a landlord who is lagging behind in maintenance and property upkeep.
Just as with a car, property should go through routinely scheduled preventative maintenance to head off any problems that may be hidden from view of the naked eye. Lingering small problems can quickly turn into costly repairs if neglected long enough. The roof, gutters, foundation, plumbing and even the electrical wiring should be checked for leaks, weak points and fraying or exposed wiring to ward off what could become a dangerous and expensive repair or replacement.
Rental properties just like normal residential and commercial properties are subject to city and state ordinances concerning housing codes. It is a standard policy for all housing to meet stringent local zoning and maintenance requirements in order to be deemed inhabitable. Not meeting those requirements can result in fines, court costs and restrictions concerning inhabitants living in a particular dwelling. Compliance with housing codes is mandatory for a property to remain open to be lived in.
Anything that is discovered upon inspection should be taken care of immediately or as soon as possible. Left to its own devices even the smallest problem can turn into a large headache. Roof and foundation problems should always be addressed immediately because they are the exterior areas that must be solid to preserve the structural integrity of the property. A leaking roof can result in wall damage which could affect the interior support beams thus creating a hazardous situation to the inhabitants. It can also lead to floor damage which again threatens the safety of those living in the dwelling in addition to affecting furnishings that may be present. Roof repairs can range anywhere from the simple shingle replacement costing $100 or less to upwards of thousands of dollars depending on the roofing material, the type of roof (flat or pitched), the amount of work needed and the cost of living in the area where the dwelling is located. All of these factors contribute to calculating the cost of roof repair and replacement.
Generally speaking a roof can last anywhere from 5 years to 50 years or more depending upon climate, roofing material, roof type (flat or pitched) and geography (trees, etc.). And because of its importance to the structure (being the first line of "defense") a roof should be inspected regularly. According to roofing experts a roof should be inspected before and after the most severe season in a particular location. this will ensure that the roof's condition is being monitored at its most critical times where damage or problems might appear or threaten to cause problems. Inspection of all areas of the building should be conducted regularly but that of the roof and foundation should take priority in the pecking order.
For information on how we at Home Team Property Management can assist you with your property management needs please contact us.