7 Tips to Perform Contact-Free Tenant Maintenance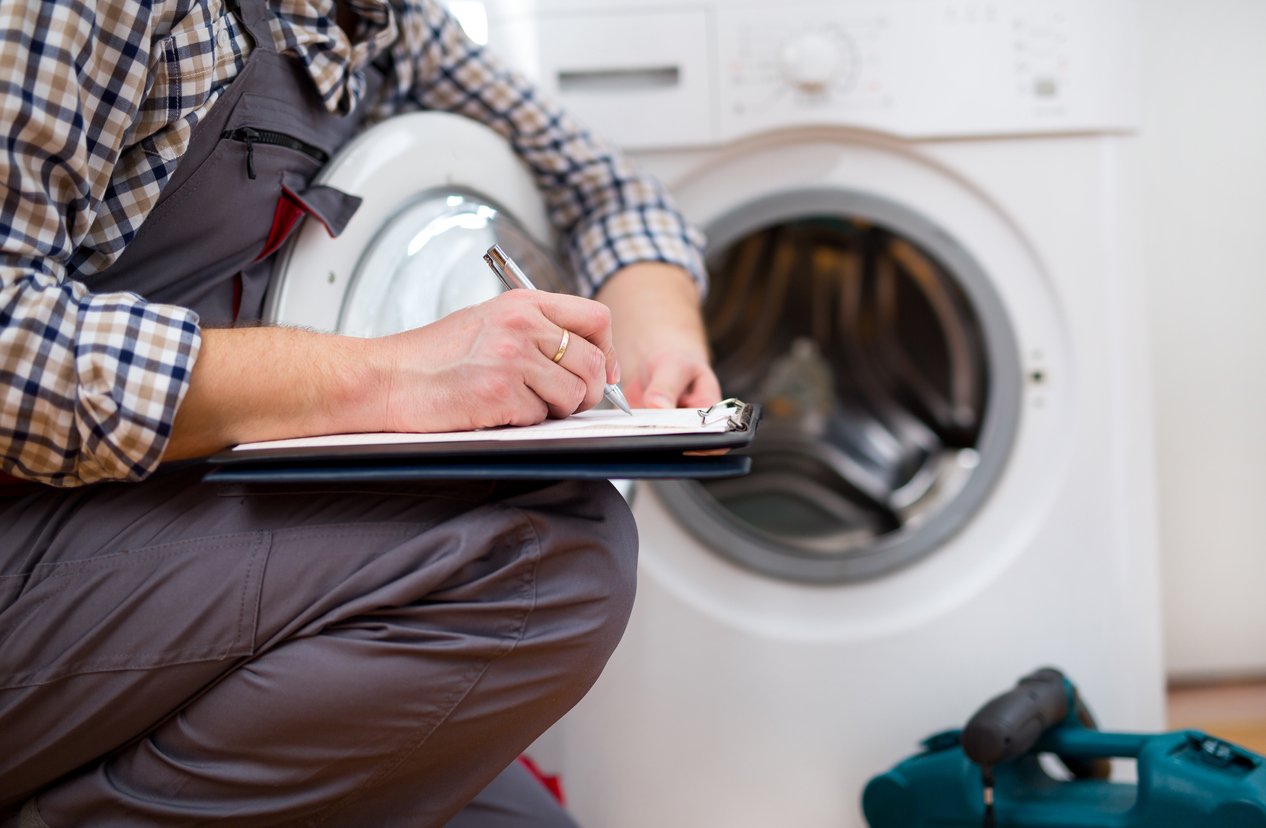 As a landlord or property manager, it's your duty to take care of tenant repairs, even in the face of a global pandemic. In fact, it is arguably more important than ever for your properties to be in top condition with everyone living, working, and schooling from home now. However, it has also become more challenging to safely provide those repairs to your tenants without risking cross-contamination between households.
Whether you personally make repairs or you send a trusted technician, it's time to implement new policies for providing safe, no-contact maintenance services to your tenants. Today, we're sharing a few safe, practical tips you can use to make indoor or outdoor repairs for your tenants.
Wear Your Mask and Gloves
The first and most important rule is to wear your PPE and ask your tenants to do the same. You wear a mask so that you can't accidentally bring anything to tenants and can't pick up anything from the homes you visit. They wear a mask for the same reason, and two masks between people are safer than one. It's best to put gloves on after entering their home to respectfully not bring in outside particles on your hands or take any out with you.
You do not need a fancy mask. Just a simple two-layer cloth mask or anything of higher quality will suffice.
Coordinate Scheduling Carefully
Next, make an extra effort to schedule with your tenants. Ensure that you arrive at a convenient time and that your tenants are expecting you. In addition to being courteous, this step is important because your tenants may need extra time to prepare for your arrival. They will want to ensure everyone is at a safe distance and that you have a clear path to make the necessary repair.
Talk at a Safe Distance & Don't Shake Hands
When you meet tenants at the door, take a respectful step back. Keep a 6-10 foot distance between you whenever possible. Instead of a handshake, offer a friendly wave and a spoken greeting.
Take Care of Outdoor Repairs Without Contact
If you can, offer to take care of outdoor repairs without needing to spend personal time with your tenants. Outdoor maintenance can be done completely contact-free, with your tenants safely indoors. As long as they know when you are arriving and have requested (and approved) the visit, a repair in which you don't directly interact with your tenants still falls within your duties.
Ask the Family to Remain in a Separate Part of the House
If you need to do repair work indoors, one of the best strategies is to stay separate from most of the family. Ask your tenants to remain in a different section of the house and close the doors. One tenant wearing a mask can meet you at the door and show you the problem while everyone else stays completely separated from your visit.
Put Down a Drop Cloth & Take it With You
If you're worried about your work zone, bring a drop cloth. Set it down next to the appliance or structure you came to fix and kneel on it while you work. Place your tools on the drop cloth and do any glove-switching there as well. Fold the drop cloth inward when you go and take it with you, then wash it on a sanitizing laundry round when you return from the repair. This minimizes any particles you could possibly leave behind inside the home.
Leave Complimentary Sanitizer Spray
Finally, if you want to make a friendly gesture, leave a gift of sanitizing spray. Make it easy for worried tenants to clean up after any necessary repair visits.Gift your tenants with cleaning supplies, the one thing everyone needs more of right now, as a show of goodwill and a way to help them stay safe and healthy.
Tenant maintenance is always important, so make sure you are taking extra precautions to keep you and your tenants safe during the pandemic. If you need some support taking care of tenant repairs, take some time to learn more about our maintenance services or contact us today!