Tips for First-Time Renters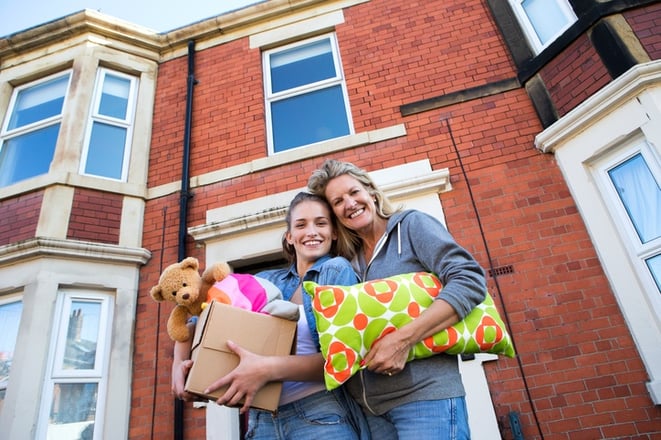 Moving out on your own is exciting. You have spent your entire life living under your parents' rules and now it is time for you to try to make some of your own. Finding an apartment and learning to take care of yourself is not always easy. However, with some tips, you can move out and do well on your own.
Here are some tips for first-time renters.
Know how much you can afford. Too many new renters don't really know how much they can afford. They end up in apartments that are too expensive and they are unable to pay their other bills. Not only is this bad for your credit, it can be really stressful on you.
The general rule is that you shouldn't spend more than thirty percent of your income on housing and utilities such as water, sewer, internet, and cable. If you can't find a place that you like, you may want to think about finding someone to split the costs. Roommates can be a great way to move out sooner.
Find a place where you feel safe. There are a lot of apartment complexes that are filled with first-time renters. Though many are safe, some of the cheaper rental places are not always in the best areas. You need to be able to walk down the street and not worry. If you don't feel safe, you are not going to sleep well at night either.
Location does matter, even with rentals. You need to find a place that is convenient for you. Make sure that it is close to your work (and even your parents if you want). Make sure that you can easily get to any grocery stores, gyms, or anything else that you may want to be close by. If you have to rely on public transportation, make sure that your new home is close to a stop.
Think about the amenities that you have to have. Though they are called amenities because they are extra, many are nice to have. Think about what conveniences that you really need to have and those that would be nice but are not a deal-breaker. Some things to think about include a dishwasher, laundry room (in your apartment or just in the building), parking spaces, and much more. Some apartment complexes have gyms, pools, and playgrounds for their renters.
Start saving up. Before you find an apartment that you need, you are going to have to put a deposit down on it. You may have to pay one or two months up-front for a security fee. Most people know about that, but you may also need to pay an application fee when you start the paperwork to move in. Many apartments that allow pets often require an extra deposit for them.
Use credit cards to build credit (but don't go overboard). You will need some sort of credit in order to build your credit. It is good to use them but make sure that you pay them off right away. If you don't, the debt will just keep piling on and you might struggle to pay your bills on time.
Moving out on your own should be an exciting time in your life, though it may also be scary. However, take your time to find the right place and it will all be worth it. Make sure that you can afford your apartment or you will be too stressed to enjoy this time. Then, start a list of things that you would like to have (or need to have) before you even start looking. Take this time to start saving money while working on building your credit so that you can say you'll take it when you find the perfect apartment.