Why a Fresh Coat of Paint Can Attract New Apartment Residents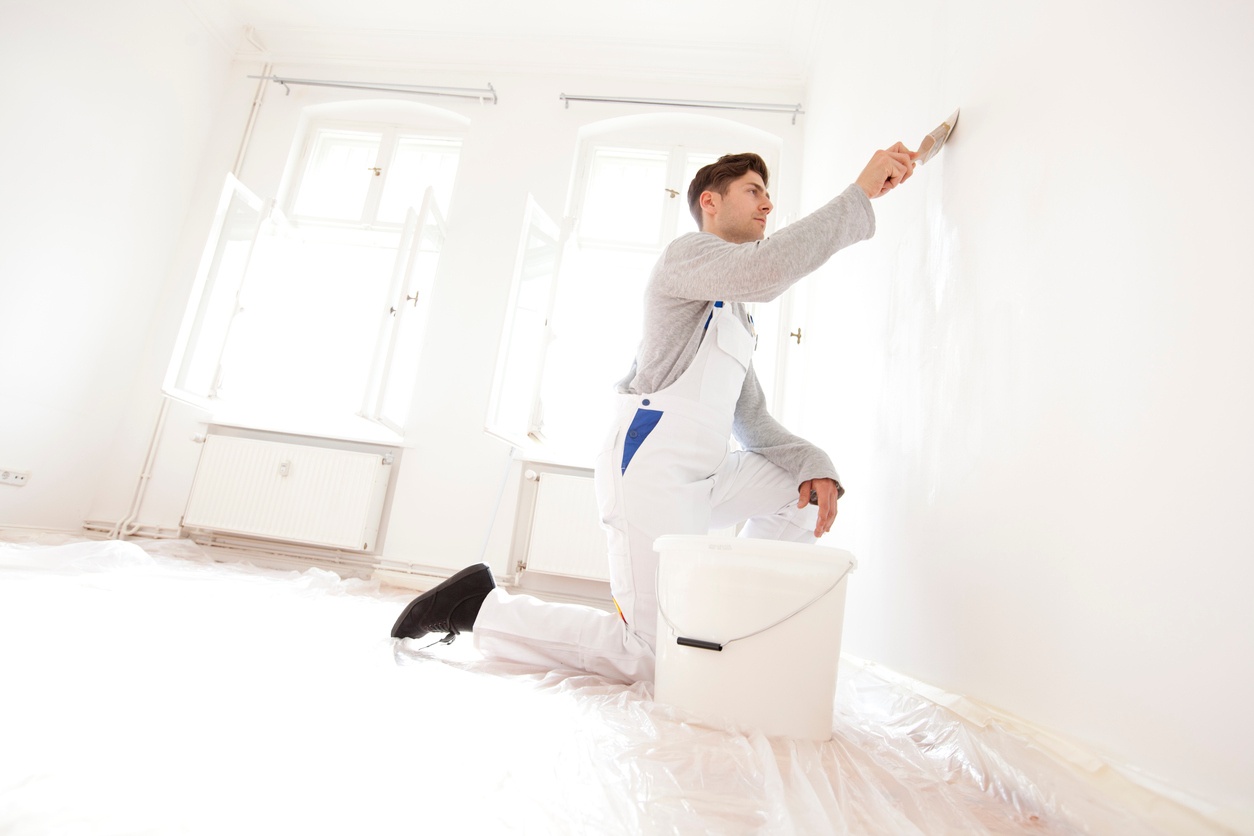 How to Attract New Apartment Residents
Owning or managing an apartment building is all about balancing your numbers.
Technically, it's a good thing to always have a few units open in order to welcome new residents. The entire business model of an apartment building or complex is that the rent from occupied units can cover the expenses of the occasionally empty unit.
However, when your ratio is starting to slip even in a high-demand housing market like we have today, something needs to be done. You begin to wonder if it's old appliances making your units look bad, outdated lease terms, or some change in the neighborhood.
Yet, what many apartment managers don't realize is that the solution could be as simple as a fresh coat of paint.
Nothing Says Disrepair Like Old Paint
Many apartment buildings and complexes with a hard-working maintenance team can keep the units and grounds in perfect repair with working pipes, clear drains, and high-performance appliances. But people will still think 'What an old building' if you forget to update your paint.
No matter how beautifully designed and well-maintained your units are, if the paint is discolored and chipping, that's all potential new residents will see.
You see, old paint makes everything around it look older; from the appliances to the floor tile.
It can even make nice furniture look shabby. So, naturally, no one wants to live in an apartment with a flaking paint job.
On the flip-side, people tend to associate fresh paint with active maintenance because it is the most visible sign of someone who has done work recently on the unit. This is why some apartment managers consider a quick repainting to be a standard part of cleaning to attract new apartment residents.
New Exterior Paint Rejuvenates the Whole Building
Of course, building the appeal of your apartment community is as much about the building and grounds as the individual units. You want people to feel like they could feel at home in your community before they're even finished parking!
So, beautiful landscaping and well-kept exteriors say as much about an apartment as the appliances.
Peeling siding or chipping paint doesn't make a good showing for the quality of your complex, amenities, and maintenance. Fresh paint also suggests high-quality amenities, clean and updated shared areas, and attentive maintenance service for the apartment units.
Popular Interior Colors Change by the Decade
Another way that paint can influence your future resident's view of the apartments is style.
While subtle and fleeting, certain colors are probably more popular in some years or decades than others. Even if your apartment interior paint is flawless and indestructible, it's important to repaint every few years in order to make sure your apartments appeal to modern consumers.
Today, cool blue-tinted grays are the current fashion and are considered to make a space look roomier and more relaxed.
Now, if your apartments are still painted in the warm tones that were popular in the recent past, it's time for a quick modernizing upgrade. Otherwise, your space will look dated and residents might even guess you're staging for an older audience.
Going From Outdated to Trendy in One Simple Step
Finally, paint can also be used to completely transform the look and feel of your apartments without actually having to renovate.
Paint can change the way light plays through a room and how big or small a room feels. It can also be used to direct the natural flow from one room to the next.
An accent wall in one intense color can influence the appearance of the rest of the room while maintaining a mostly neutral color scheme and subtle differences in wall, trim, and cabinet paint can add a touch of luxury and style to your apartments where they might have otherwise looked plain and cookie-cutter.
Property management is all about knowing the right time to inspect, the right repairs for the job, and when it's time to update the unit to boost property value and attract new residents. Here at HomeTeam Property management, we always know when it's time to repaint and take pride in maintaining the quality and appeal of both single family and multi-family properties.