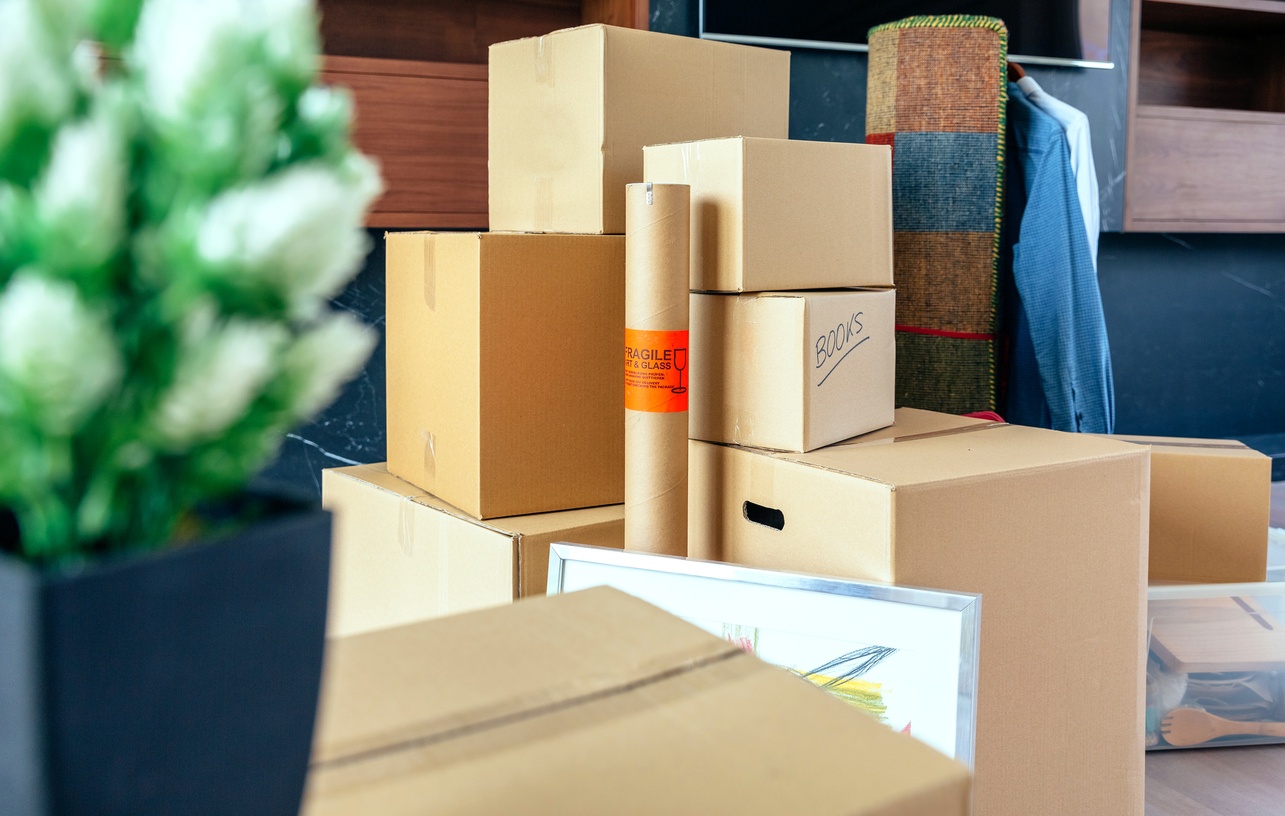 Changing homes, no matter how close they may be to each other, is always an expensive and somewhat difficult task. Not only do you have to worry about closing out your interests with the original home and buying or leasing a new one, you also have to change your address on every online account, order new checks, and pay to have all your items moved from one location to the next. If you didn't have a huge moving budget to start with, you might be surprised just how quickly that financial cushion can deflate and there's still the moving service to worry about. Fortunately, you're looking to pinch pennies and save the most possible money on your next move, we have a few tips.
1) Pick Up Second-Hand Boxes and Packing Material
The first and perhaps most repeated tip for saving money on a move is not shelling out for sturdy boxes. There are plenty of places to get free boxes and packing paper like schools, the U-haul exchange, and almost any retail store as they get shipments in sturdy boxes on a daily or weekly basis and usually have to throw them out. This can save you a significant amount in moving costs and result in some pretty well-reinforced boxes.
2) Use Extra Padding on Delicate Items
While it may be tempting to go light on the packing paper when you're trying to be frugal, your delicate items are worth a lot more than a few sheets of brown crinkly paper. Take the time to wrap every dish, knickknack. lightbulb, and lamp carefully. Stuff open breakables with paper to make sure they don't impact, compress, and crack. Stuff wadded paper into the spaces between breakables in the box to keep unevenly shaped items from rattling about and don't be shy about wrapping your nice furniture so that bumps while moving don't cause scrapes.
3) Pack Your Own Items and Sort Boxes into Easily Accessible Categories
It's important to understand when saving money on a local move that most mover charge by the hour for any move that requires less than a two-hour drive. This means that the faster you work with the movers, the less you have to pay and the best way to make your move more efficient is to make it easier for the movers when they arrive. While packing your own things to save on packing costs is a no-brainer, another great way to speed up your moving services is to pile all the boxes in the living room sorted by category (or room assignment), weight, and delicacy. If they are clearly labeled, your packers will be able to quickly and easily load everything in the right order and unload it into the correct rooms at your destination without any time wasted.
4) Plot the Fastest Truck-Friendly Route Between Homes
For a local move, your time on the road between your current home and your new one also counts against the hourly costs so you'll want to minimize your drive time as well. While the movers are more than capable of finding their own route, you can make sure things are going as efficiently as possible by coordinating with the drivers to take the fastest truck-friendly route between the two locations.
5) Know Where Boxes Go in the New House
Finally, dithering about where you want boxes and furniture as the movers bring things in burns your own time and money. If you want to wrap up your moving service efficiently and in a way that is friendly to the movers, prepare by knowing exactly where each category and box label should be placed. You can even tape up a few construction paper signs that match your box labels to ensure that everything is done smoothly with or without a successful explanation.
Sooner or later, everyone moves, whether or not you have a huge budget for the task. If you've been worrying about how to afford a professional moving service, with these time and money saving techniques, you can reduce the cost of working with movers and relax both your mind and your moving budget.