What is Hunger?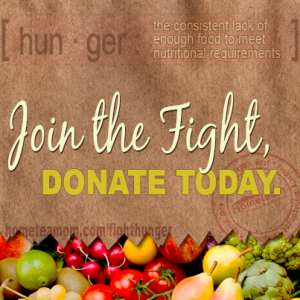 One in three of San Diego County residents live in economic hardship[1] and suffer at the hands of hunger and "food insecurity."
To differentiate, hunger is defined as the consistent lack of enough food to meet nutritional requirements; It can mean fewer meals each day and poor-quality food that is calorie-rich but nutrient poor.
Food insecurity is defined as a condition in which a family or an individual is unable to obtain enough safe and nutritious food from socially acceptable sources in order to lead an active and healthy life.
The largest issue with hunger is that it is a struggle that we cannot see. Of San Diego's 3.1 million residents, more than 446,000 people live below poverty level[2]. Hunger and food insecurity does not only affect the homeless, it also affects low-income individuals and families who have homes, but struggle daily to put food on the table.
Our team at HomeTeam Property Management wants to make an effort to help the needy in our community. Feeding those who are unaware of where their next meals will come from is a huge task to take on, but we believe we can make a difference.
Join our cause and donate today at our HomeTeam Property Management office location at 821 Bowsprit Road, Chula Vista, CA 91914 (click for directions).
---
[1] US Census Bureua, Poverty Earnings and Income in San Diego County, 2012, Compiled by CPI, Sep. 2013.
[2] U.S. Census Bureau, American Community Survey, 2010, Compiled by SANDAG, Nov. 2011.