Reason #15 of 27
In-House Accounting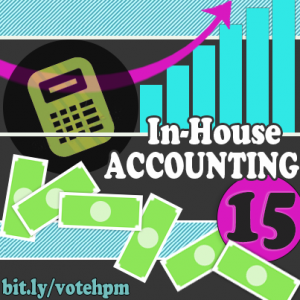 Do you believe in working smarter and not harder? We definitely do.
At HomeTeam Property Management, we strive to make our business a one-stop shop for our clients. With an in-house accounting team, we are able to accommodate clients' financial needs.
Our Financial & Accounting services include:
Payment of property related expenses, including property debts, utilities & contractor invoices and bills.
We verify with our leasing staff, managers and operations staff so that contractors are billing you correctly and accurately.
Maintaining rent collection & security deposits using methods that are compliant with State and Federal Laws.
Reporting rental market & economics of rent rate increases and trends.
Complete electronic accounting & record keeping with monthly statements.
Year end 1099 Tax Reporting Statement.
Our staff at HomeTeam Property Management are here to assist you and provide the best quality service.
Ready to vote?! CLICK HERE and help us get the #1 spot for UT San Diego's Best Property Management and Commercial Real Estate Company!