Landlord DIY Appliance Maintenance Tips
Being an effective landlord or property manager sometimes requires a little appliance maintenance. Being handy with a wrench and screwdriver can save you thousands in appliance repair calls over the years. Utilizing your repair skills also allows you to take care of tenants in emergencies when services aren't available. Knowing your way around appliances helps you to properly maintain and quickly tune-up appliances for your tenants. When you know what you're doing, you'll be able to identify the difference between when a problem is a simple screw-tightening issue or a more complicated issue that needs a real electrical specialist.
Anyone can become a beginner appliance technician if you understand the basics and have access to manufacturer websites. Here's what you need to know.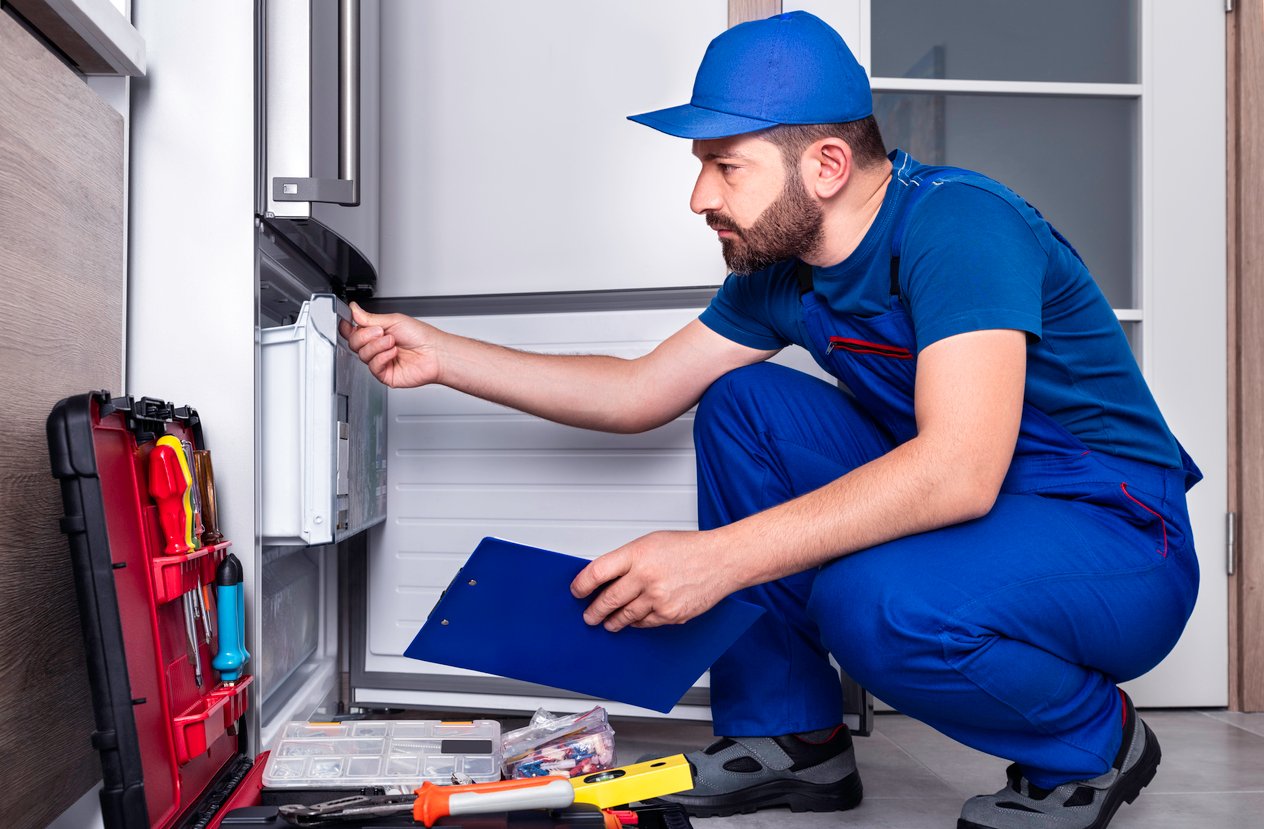 1. Appliance Repairs are Easier (and Safer) Than You Realize
The first thing to realize is that appliances have been made to seem more complicated and dangerous than they really are. If you're practical enough to manage rental properties, you're practical enough to fix an appliance. The good news is that it's way easier to repair an appliance than you've probably imagined. Watch a few Sears repair videos (there are hundreds online) and pull up the online manual for any appliance you own.
You'll soon discover that most repairs can be made with just a few screwdriver twists and pry-clips.
2. You'll Need Some Tools
Obviously repairs require some tools, but you don't need a specialized or complicated toolbox for appliance repairs. You probably have most of what you need rattling around in the garage already. After reading hundreds of appliance-repair guides, we can assure you that the following list will have you covered for 99% of home appliance repairs. Sometimes you will also need to order a replacement part.
Screwdriver Set (Flat and Phillips)
Nut Driver Set
Socket Wrench Set
Multimeter and Probes
Pipe Wrench
Work Gloves that Fit and Insulate
Towels
Needle-Nose Pliers
Chip Clips
3. Always Cut the Power and Water
Any time you are working with a large appliance, remember that it's supplied with a rather large amount of electricity, and repairs often involve wires. When you're about to investigate or begin a repair, unplug the appliance and/or flip the correct breaker. If the appliance runs water, turn the valves at the wall to cut the water. This is especially important if you're going to be interacting with the water lines, pumps, or internal valves.
Bottom line: Don't get electrocuted or cause a leak and you're golden.
4. Water-Related Problem? Always Start with Borax and Vinegar
Clogged pipes? Grimy clothes out of the washer? Soap scum in the dishwasher? All this and more can be solved quickly with one miraculous solve: Borax and vinegar.
Vinegar is a mild non-toxic (baby and pet safe) acid that kills fungus, discourages germs, and breaks down hard-water residue known as scale.
Borax is a sharp natural mineral-rock that dissolves temporarily in water. The tiny crystal particles are so sharp that they also kill mold and are very effective at flush-scrubbing pipes and water lines.
When combined with hot water, few plumbing clogs or lingering residue types can resist the combination of borax and vinegar. Dump it down your drain, run an empty hot-water load in the washer or dishwasher, or scrub with the mixture. You might not need water line or plumbing repairs after all.
5. Send Yourself to Technician School
Lastly, if you really want to become a pro at taking apart your home appliances and putting them back together, you can get professional appliance repair technician training. There are online courses, local classes, and world-renowned academies that offer hands-on training. These options are all affordable and practical, plus you don't actually have to become a professional repair-person afterward. This is actually one of the best courses of action a landlord or property manager can choose to take for full modern-style home independence.
---
Are you looking for more great rental property management tips, techniques, and tools? We're here to help! Contact us today to find out more.