Leasing Your New Place as a Stepping Stone Toward Home Ownership
After graduating from high school, a technical college, university or graduate program, you likely feel excited about getting your own pad as an independent career person. Leasing a new place is a good first step toward eventually owning. Unless you have generous and wealthy parents, few people have a high enough credit score or the down payment money needed to buy a home just out of school. When you find a home with the help of a reputable property management company, you don't need to worry about maintenance. Also, it's simple to make your monthly payments on-line or discuss any complaints about neighbors. Making your rental payment on time every month helps build your credit history while teaching you good money skills. Also, leasing your new places is a practice run at home ownership. In some situations, you will find it's better to continue to rent versus buying. Leasing gives you greater flexibility. According to an article by Metro.com, some experts call millennials part of "generation rent."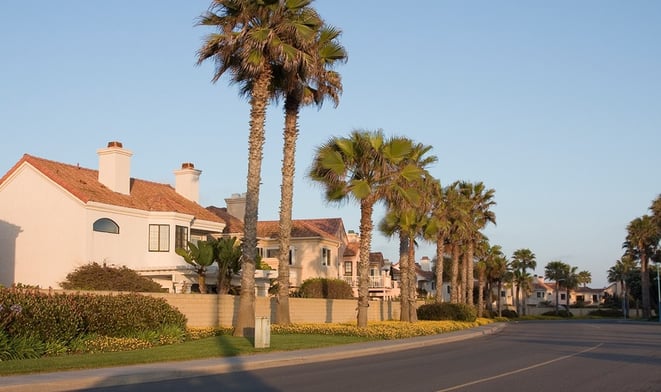 Figuring out where you want to live
When you rent, you have plenty of time to find out whether you like a particular neighborhood. Get to know your neighbors and try out the local restaurants and coffee shops. When you rent, you pick up and move in a year or two when you find a home you want to own. If you decide to keep renting, you can also talk to your property manager about homes to rent in different areas. Once you own, it becomes more difficult to move. Most real estate experts recommend living in a home for at least 5 to 7 years to make up for the closing costs and other expense related to buying a home.
Saving on the maintenance costs
When you rent, your property manager includes most of your home maintenance costs in the rent. In fact, few renters get bogged down by home and lawn maintenance responsibilities. Enjoy the carefree life while you are leasing a rental home. Instead of spending the extra money, figure out how much it would have cost to fix the dishwasher or replace the broken refrigerator. If possible, put the money aside in a savings account earmarked for a future home purchase.
Practicing your decorating skills
Although most renters can't alter the paint colors, build an addition or change out the flooring in a rental home, you can express your personality in less permanent ways. Figure out what style you prefer while renting by picking out furniture, drapes, shower curtains, accessories and rugs. Decorate your rental home with a transitional, modern, contemporary, traditional or other decorating style to find out what it feels like. Once you own a home, you can invest more money and sweat equity by painting, laying floors and renovating.
After moving into your new rental, make sure to have a tame "house-warming" party. It's a fun way to celebrate a milestone achievement. Read over your new lease so you understand the rules, regulations and expectations. Then, talk to a friendly property manager with any questions or concerns. After you successfully pay your rent on time for a year, you know that you can afford a similar mortgage payment. Most renters spent at least a few years saving up for a down payment. Talk to a property manager about the most realistic rent budget that allows you to stick to your savings plans.
At HomeTeam Property Management, we provide property management services for investment property owners. We also help potential renters find the perfect pad in San Diego, California. For more information about homes to rent in the San Diego area and tips for renters, please contact us.