Property Managers' Advice on Converting Your Home into a Rental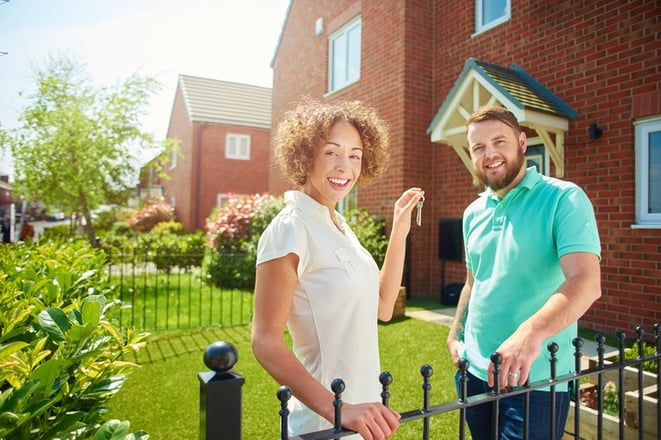 Even though it's a seller's market, experts point out there are a lot of hidden costs to selling a home. Oftentimes, converting your existing home into a rental and hiring a property manager allows you to build equity while reaping numerous tax benefits. According to a piece by USA Today, homeowners pay an average of $11,700 to sell in real estate commissions alone. In expensive cities such as San Francisco, home sellers pay an average of $50,000 in Realtor costs. Zillow reports that home sellers in San Diego pay $35,629 in real estate commissions, according to a Market Watch report. When converting your home into a rental, many investors still invest money in home staging to attract a higher market rent. Investors also spend money on interior painting, carpet cleaning, house cleaning and lawn service, but they save on real estate commission, title and other closing fees that home sellers pay.
Letting others pay off your mortgage
One of the main financial benefits of turning a home into a rental is the fact that someone else is paying off your mortgage unless you own your home outright. For people who own their San Diego County home outright, the rental income adds to your monthly income stream. Other financial benefits include owning a property that will possibly appreciate in value. If you sell your San Diego home this year, you may or may not make a profit. By waiting a decade or two, your sales price will likely significantly increase while any mortgage debt decreases.
Getting a jump on the tax changes
Even if you own your rental home outright, you can deduct expenses on your taxes. When selling your primary residents, you don't receive the same kind of business-related deductions. People who feel worried about the Trump tax proposals will likely find better treatment by using their home as a rental versus an owner occupied situation. Trump's plan will likely motivate most people to take a standard deduction instead of itemizing and deducting the interest on a primary residence. In contrast, a rental home falls under a business category. At this point, government officials do not intend to cut legitimate business or real estate expenses and deductions.
Hiring a professional to make your life easy
By hiring property managers to take care of your San Diego County single-family rental, you can move on to other dreams and goals. Some people have an emotional connection with their home. A property manager helps you detach while turning your home into an investment. If you think you want to move back into your rental home in several years, consider taking photographs of your furniture, décor, paint scheme and other details. Some owners want to recreate the home they remember. Consider renting your home out for at least 5 years to get the most out of the investment.
No one has a crystal ball that will accurately predict the real estate market in San Diego County. At the same time, the rental market is hot. If the rental market fizzles out in the future, it's simple enough to list your home. Owning a professionally manage rental property makes financial sense in a time when people pay high rents of $2,000 to $3,000 a month. As part of the decision to rent out your home versus sell it, talk to an experienced property manager. Look at the figures to see how much you would net after paying your mortgage, property management fees. In most cases, your renter would cover most or all utilities. At Home Team Property Management, we make owning a rental property a breeze for investors and reluctant or accidental landlords that need to move. For more tips on converting your home into a rental, please contact us.