5 Rental Property Maintenance Myths That Cost you Money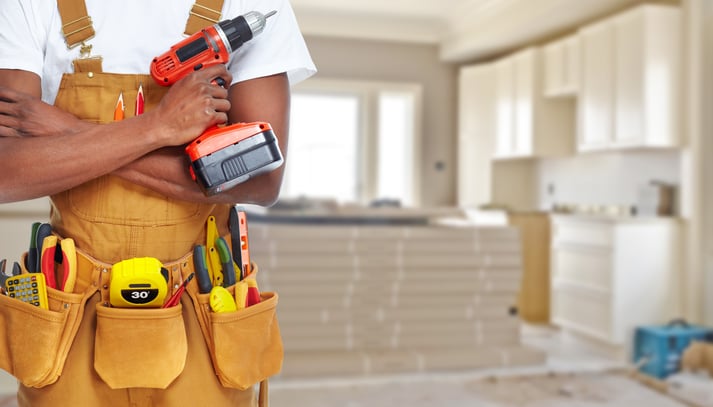 Performing timely repairs and maintenance on your San Diego County rental property saves money in the long run by preventing major problems and keeping renters happy. Some investment property owners and landlords believe common property maintenance myths. By clearing up the confusion for yourself and your renters, you save money. Property managers keep the investors informed about any major problems with the home. They also keep accurate records for investors to claim all the applicable tax deductions. In fact, keeping track of repairs and maintenance vs. improvements or replacements matters when tax time rolls around. Consider some of the common property maintenance myths when choosing a property manager for your San Diego property.
Myth No. 1: DIY repairs always save money
It's a myth to think you can make repairs on your own to save money. Today's renters expect a high level of service. If they see a property owner coming over to fix a small plumbing problem, they feel as though you are invading their privacy. On the other hand, when your property manager pays a visit or hires a local technician or plumber to attend to their needs, the tenants feel valued and respected. By taking a DIY approach, you risk alienating renters and losing a steady rent payment. Also, property managers network with the most reliable and reasonable workers and contractors.
Myth No. 2: Tenants should pay for repairs
Unless a tenant damages your rental home in a way that clearly defies the lease agreement, it's the landlord's responsibility to pay for maintenance and repairs. On the positive side, you deduct all of those repair costs as well as the new appliances. Tenants do pay for new light bulbs, batteries, shower curtains and drapes. Also, a property manager makes sure to change the air filters and change out batteries to the smoke detectors on a regular basis. Outside, tenants could keep an eye out for bee hives, sprinkler system leaks and gutter debris, but you can't depend on them to worry about maintenance. Most renters feel they are paying to rent a home with a no-maintenance situation.
Myth No. 3: It's better to replace than repair
When it comes to taxes, most property owners prefer to deduct expenses related to maintenance and repairs. Also, it costs more money to constantly change out aging appliances and fixtures. Even if your rental home has canned lighting when pendant lighting is the style, wait to replace the lighting. Some items have life expectancies. A good rule to follow is to only replace if the appliance is beyond 50 percent of its life expectancy and repairing the item would cost more than half the cost of replacing the item.
Myth No. 4: Property maintenance drains your profits
Although it often seems as though much of your money goes to repairs and maintenance, the fact is property investors make money in several ways. Rental homes in San Diego County appreciate in value, some years at a slow pace and other years at a fast pace. Not only does the owner receive rental income and tax benefits, but he or she also enjoys capital gains after several years. While you will likely pay taxes on capital gains, it also means you profited. Real estate experts recommend putting aside 1 percent of the property value toward maintenance. For example, if your rental home is worth $250,000, put aside $2,500 a year for maintenance.
Myth No. 5: The security deposit covers last month's rent
Many tenants mistakenly believe that the security deposit includes the last month's rent. To the contrary, the purpose of the security deposit is to pay for damage beyond normal wear-and-tear. Some property managers ask for a security deposit that is the same as a month's worth of rent money. In some cases, renters receive all of their security deposit back because they left the rental home in immaculate condition. Just as the tenant misunderstands, some tenants also believe myths about the security deposit. They think the deposit covers new paint or carpet due to age rather than a tenant's negligence.
At HomeTeam Property Management, we work with property owners in San Diego County. Talk to us about our property management services. We also would love for you to contact us about great leasing opportunities in San Diego County.