5 Ways to Recover Pet-Damaged Floors Before Your Next Inspection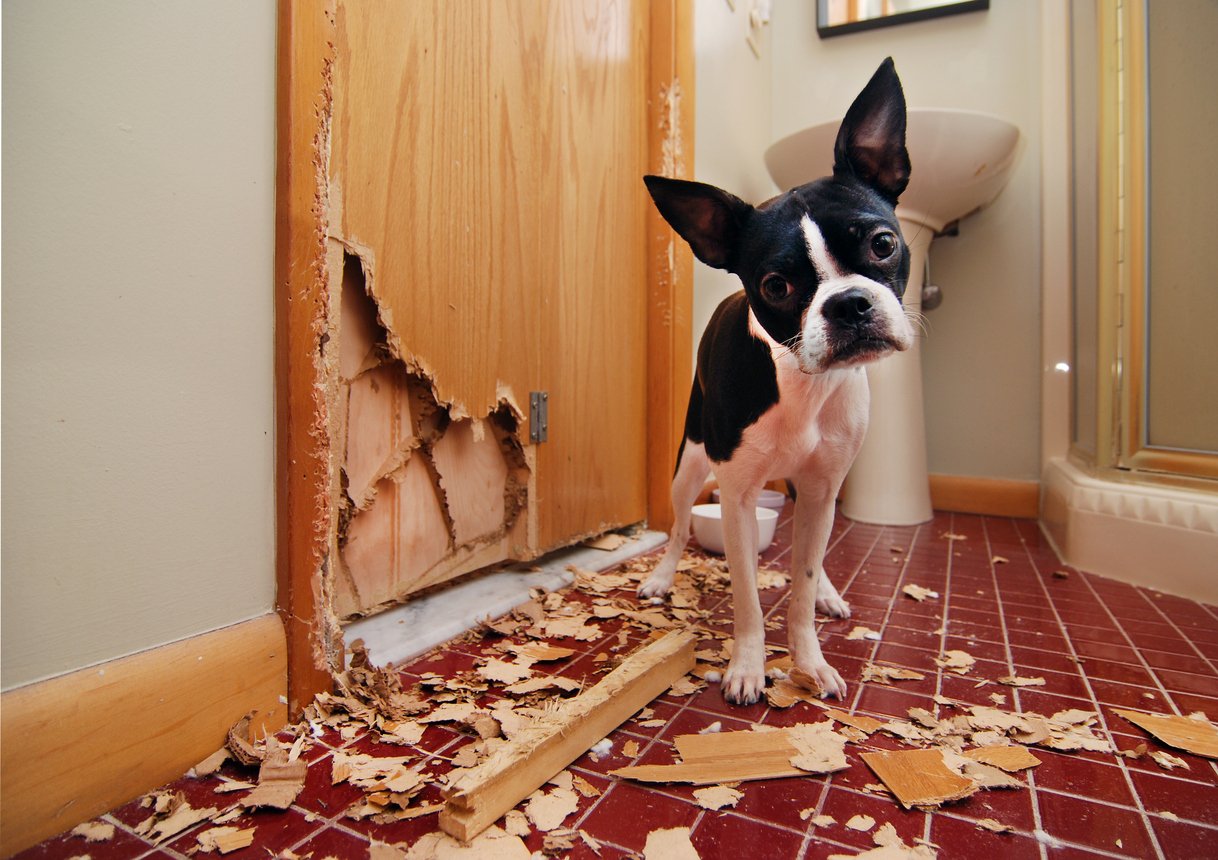 Renting a home is a careful balance between being comfortable at home and caring for the property. This is especially true for pet-owners renting pet-friendly homes. It's important to find homes that both welcome your pets and are sturdy enough to withstand an energetic pet's indoor lifestyle. In an ideal world, all homes with pets would instantly only have pet-safe floors and stain-resistant carpets. But here in the real world, pet floor damage is just a part of life, even if you're renting a home where floor damage is bad news.
Fortunately, a few scratches or stains aren't the end of the world. It might not even come out of your deposit if you know how to recover the damage yourself. Most landlords and property owners appreciate a tenant willing to take on repairs and restorative deep cleaning for themselves. If you or your pet have caused floor damage on the surface, often you can fix this without ever having to report in or request repairs. Today, we're here to tell you how to recover from 5 common pet floor damages before your next inspection raises questions.
1. Wax-Fill & Recolor Scratches in Wood Floors
If you have hardwood floors and pets, there's a natural risk of damage there. Dog claws, in particular, can scratch a hardwood floor even when the dog is well behaved and their nails are regularly trimmed. We know that scratches in the wood floor can happen, and are not the end of the world. All you need is two simple industry-standard methods for quick repairs: Wax and stain.
For shallow scratches, use a stain pen that matches the color of your floor to recolor the scratch. While the finish won't be perfectly smooth, the wood is now recolored and lightly protected.
For deeper scratches, use a wax the color of your stain to fill in the hole. This will protect the scratch and re-level the surface while blending in with your floor. You can find both wax and stain in simple wood floor repair kits.
2. Spot-Treat Carpet Stains ASAP
Pets can cause stains, and they usually cause a few carpet stains per house. Potty accidents and stomach upsets are just part of being a pet-parent. And so is tackling any stains created by otherwise adorable animals. For a new carpet stain (or newly discovered) apply stain treatment immediately. Pick up pieces, dab any moisture, then cover in a stain treating powder. Depending on the nature of the stain, choose your carpet stain treatment methods accordingly.
3. Deep-Clean and Fluff any Claw-Torn Carpets
Both dogs and cats can unpleasantly tear up your rental home carpet. A tightly woven carpet is sturdier, but shows disturbance in the weave more clearly. A deeper pile carpet stains more easily and tears more easily, but can hide small amounts of damage in the pile. For average to fluffy home carpets, a good cleaning can actually be all you need to treat minor claw-tears.
Start by vacuuming, as high-powered as you can, to get the floor really clean and fluff up the fibers. If you can still see the tears, try steam-cleaning which sections each fiber upright as it pulls the soapy water back out of the carpet. A good steam-cleaning can often rearrange the carpet pile and correct minor pet claw disturbances.
4. Trim Threads and Replace Fibers of Deeper Carpet Damage
If the damage to your carpets is deeper so there are obvious bare spots or bare lines, this can be fixed as well with a little high-detail work. First, get a sharp pair of scissors and trim any untidy or loose carpet fibers that are making the carpet look messy. You can then use an exacto knife to cut fibers from an unseen part of the carpet (deep inside a closet corner) and transplant them into the barren claw-tracks.
5. Hot-Melt Pulled-Up Carpet Corners Back to the Floor
Last but not least, is the damaged carpet corner. Cats especially will sometimes pick a corner as their scratching-place and actually hook-and-pull the corner of the carpet up away from the floor. This can look pretty bad, but can also be fixed easily. Get some hot-melt carpet tape and use it to with an iron or hairdryer to reattach that corner of the carpet to the floor.
---
Here at HomeTeam, we love animals as much as you do. That's why we focus on helping pet-owners find pet-friendly rental homes so the whole family can move together. At the same time, we understand that pet damage happens. If you're not sure what to do, call or send a message and we'll help you find a repair option that suits your situation. And if you're already searching for floor repair wax and steam cleaner rental, we commend you for caring for your rental house as your home and your walk-throughs will reflect that care.