Curb Appeal Tips for Attracting Tenants Fast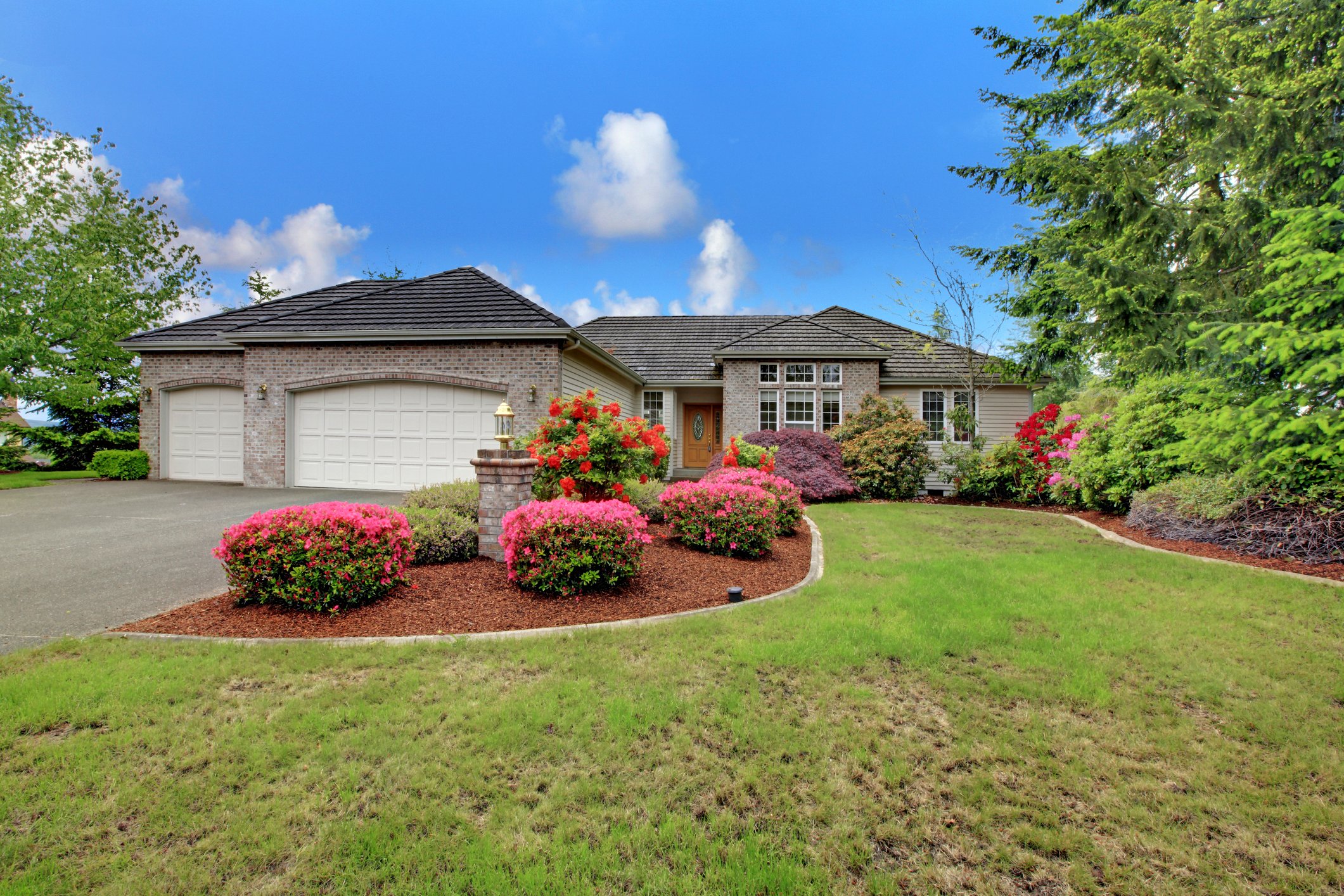 Right now, tenant turnover is a concern on the mind of every landlord and property manager. Tenants are shopping for new rental homes remotely and basing their decisions primarily on pictures posted on the internet. For your turnover prospects, this means a little decor and elbow grease can go a long way to create beautiful pictures as well as great curb appeal.
Curb appeal is one of the biggest ways to attract tenants. So today, we're diving right into the key elements of great curb appeal to give your home stunning online photos, a compelling drive-by appeal. With these methods, you can win tenants remotely and in-person.
A Little Landscaping Goes a Long Way
You may have never done much with your yard in the past, but just a little landscaping can go a long way. Try cultivating a few flower beds along the front of the house or near the sidewalk. Put a little work into decorating the area around your front-yard tree or pruning the bushes in a shapely fashion. You don't have to go overboard with landscaping to make a difference. Just make sure the yard looks cultivated and lovely rather than plain and barely-mowed.
Power Wash the Siding and Driveway
The siding of a home can really determine whether it looks new and sleek or shabby chic. If your siding is old and peeling, consider having it replaced or even just repainted as a minor cosmetic renovation to the home. If your siding is in good shape but grimy from years of weather and dust, all you need is a power washer.
Rent a power washer for a single day and make a huge difference to the outside cleanliness of the home you're ready to rent. We also recommend turning the power washer to the driveway to restore that gleaming white pavement and the sidewalk if your home controls a section of the neighborhood path.
Hang New House Numbers
You might be surprised just how much of a difference clearly visible hanging house numbers can be for a home on the market. Not only do these numbers on the side of your house or mailbox make the home easier to find for curious potential tenants, but they also somehow give the home more personality than homes without displayed house numbers. Choose gold, white, silver, or black depending on what shows up best in contrast with the home and hang new house numbers with pride.
Repaint Everything
Remember that a fresh coat of paint can make a huge difference on your home's appearance inside and out. Paint is especially powerful with curb appeal because everyone paints their interior before a sale, but few owners take the time to touch up their exterior. Here's what to paint:
- The Mailbox
Your mailbox spends all day every day out in the weather. It's probably dirtier than you realize and the paint has had plenty of time to fade or chip over the years. Now you have an opportunity to not only give the mailbox a fresh new look, but you can also decide on a new color that better complements the house and curb appeal design.
- Curb Numbers
Just like your hanging house numbers, your curb numbers give a house personality and a sense of destination. Plus, old faded curb number on crumbling pavement have a way of making houses look older than they really are. Touch up your curb numbers with a template and some spray paint.
- Front Door
Repainting your front door can hide years of scuffs and scrapes, giving even the door a fresh and beautiful look as it welcomes potential tenants to the home. This is another opportunity to choose an impactful color that will catch renter attention and make renters want to live in a house with a colorful door. Just be sure to pick a color that has a greater than 50% albedo (light color, not dark) or the door may warp in the sun.
Benches and Planters
Finally, add a few finishing touches to make the place more welcoming. Forget the fancy decor and wind chimes. All you really need is a bench and a few potted plants. Planters are a great portable way to add plants to your curb appeal design that can be moved, removed, or simply add some lovely shrubbery to a mostly paved front porch. Planters can even make an upstairs condo more appealing.
---
Preparing your home to attract doesn't have to be a challenge. With these simple tricks, you can quickly transform your curb appeal and draw in a new wave of charmed and interested future tenants. For more rental home management tips and insights, contact us today!