Property Managers: Tips to Find Long-Term Renters
One of the best ways to make money in real estate investments is by having long-term renters in your apartment buildings. You will save money on marketing because you won't be constantly chasing new renters. There won't be months when you hope that your units won't be empty for too long.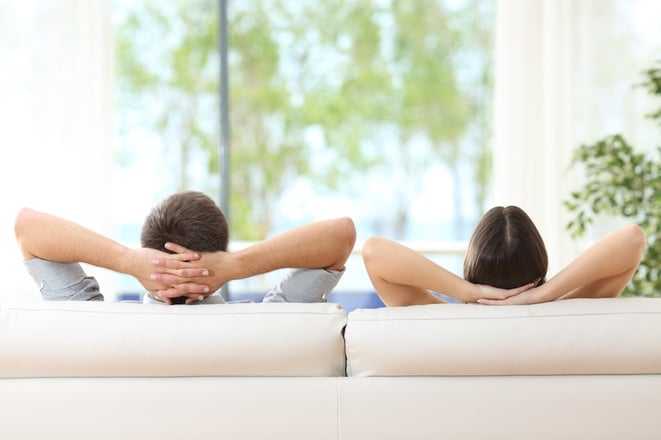 You also have to think about the maintenance between renters. You may have to do extra cleaning and updating when your renters move out. Who wants to do that regularly? For this reason, you should always try to find renters who plan on sticking around for a long time (even several years).
Here are some tips to find long-term renters.
Charge fair rent. If your rent is too low, you are going to be catering to younger renters who may move around more than others. They may also be first-time renters who, after a few months, realize that they can't afford to live on their own.
If you charge too much, you may have better renters, but they will soon realize that they could get a place just as nice for a cheaper price.
Take care of the place. If you want people to live in your apartment building, you are going to have to make it look like a nice place to stay. Keep the lawns mowed and the public areas clean. Plant flowers so it looks inviting. Paint the hallways regularly.
Offer as many extras as possible. If your apartment building has extras, such as a pool, gym, walking trail, or something similar, people are more likely to be happy there.
If you aren't able to offer these things, make sure that, at least, your apartments are modernized with a good kitchen. If possible, have a washer, dryer, and dishwasher. All of the little extras that are in your units will attract better renters.
Repaint and clean well between renters. Repaint when needed and stick to basic and neutral colors. Replace carpet when necessary. Do a really deep clean before move-in day so that your renters can move right in.
Look for families. People who have children are more likely to stay in one place while their children grow up. As long as your apartments are in a good school district and your apartments have several bedrooms, you will easily be able to rent them out to small families.
When your renters need something, do it right away. The difference between a good apartment and a bad one may be the landlord. Make sure that your renters can get in touch with you when they need to. If they need something repaired, do it as quickly as you can (and at their convenience).
Allow your long-term renters to customize their apartments. Most landlords don't allow their renters to paint. Some even put a restriction on things that can go in the wall. If your renters are going to stick around, let them paint (as long as they paint before they move out). Let them hang things on the wall so it truly feels like home.
Offer incentives to sign a longer lease. While most leases are a year, there are some month-to-month leases. However, you may want to think about three and five-year leases. Maybe you can give them a cheaper rate since you know that they are going to be sticking around. You might want to include electric or cable.
You should do everything that you can to find and keep long-term renters. Not only will you spend less time trying to find renters (while hoping that you can afford payments), you won't constantly be fixing, cleaning, and repainting your apartments.