How Dedicated Property Maintenance Saves You Future Headaches
A dedicated property manager not only collects rents and finds qualified tenants, but also handles the property maintenance so you don't experience deep landlord losses. Neglecting a property often leads to long-term damage that isn't easily remedied. Some DIY landlords feel compelled to rush in and throw away leftover pizza, clean up stains or frantically vacuum before their tenants remove home. Although they have good intentions, DIY landlords violate privacy and trust in what is a professional relationship. On the other hand, a professional property manager takes care of major and minor maintenance concerns for better tenant satisfaction and lower turnover.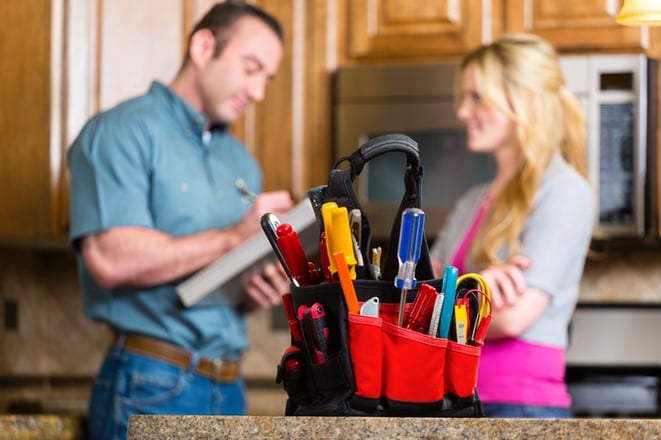 Investing in insurance
Some rental property owners in San Diego County understand a home warranty's value. According to a piece by U.S. News and World Report, the average home owner spends 1 to 4 percent of the home's value each year on repairs and maintenance. If you don't have a property manager protecting your rental home, the costs could escalate due to neglectful tenants with no accountability. A good warranty helps, but it also pays to invest in quality energy-efficient appliances that withstand frequent use. Warranty protection plans often include replacement for appliances and better coverage for repairs. It is also important for your renters to carry renter's insurance for any unexpected problems.
Making the midnight emergency repair
Few rental property owners in San Diego County want to get up in the middle of the night to fix a burst pipe. If you own a rental in San Diego, but live in New York, it's even more problematic. Simply let your tenants know who to call if something is not working. Clearly stipulate what counts as an emergency. A clogged bathroom bowl obviously causes inconvenience, for example, but does not warrant a visit in the middle of the night. On the other hand, smelling suspicious or deadly gases is more serious. Explain to your tenants to call 911 in cases of life-threatening situations such as break-ins or fires. A good property manager makes sure the fire detectors are all in good working order as well.
Assessing any damage
In an ideal world, a tenant would never drop a gallon of fruit juice all over the carpet or break the ceiling fan while tossing a vase across the room. But tenants are human. A property manager makes judicious opinions about wear and tear and what is a result of tenant negligence.
Authorizing repairs within budget
When you work with a property manager, you can pre-determine how much money you will spend on repairs. Having a repair limit protect you while respecting your time so you don't worry about every small detail and minor expenses. On the other hand, your property manager gets permission to make larger purchases such as a complete new A/C unit or renovation. DIY landlords often regret working with unlicensed or uninsured workers and vendors. Some of the unexpected and hidden maintenance tasks include changing air filters, cleaning out the clothes dryer lint, fixing cracks and leaks, cleaning refrigerator coils, changing the water filter in the refrigerator and cleaning or shampooing any carpet. A dedicated property manager keeps track of all expenses so you can deduct them at tax time. The cost of a property manager is also deductible when claiming a rental property on your taxes.
Knowing that your maintenance-related issues are under control, you can pursue retirement, family or, professional or recreational pursuits. At HomeTeam Property Management, we protect rental properties for real estate investors in San Diego County. Offering full property management, our goal is to boost the return on your investment while making tenants extremely satisfied. For more tips on property maintenance, please contact us.