6 Ways Property Management Gets Easier with Online Document Apps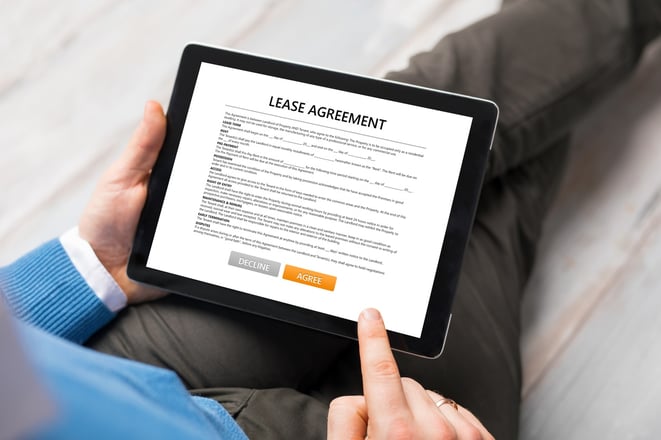 Property management is a complex balancing act between the owner, the property, and the tenants who live there. Officially you're in charge of taking care of the property but in reality, you are also responsible for acquiring and managing tenants, keeping the property maintained, and working with the client owners to get important or financial decisions approved. Between the inspections, work orders, and being a de-facto landlord, this can stack up an impressive amount of paperwork that must all be organized, tracked, and quickly referenced should they be needed for anything later on. Handling all these documents can take up hours of your time every week, especially if you're still working with physical paperwork or a simple personal files system. Either way, your job could be a lot easier simply by taking advantage of one of many available online document management apps, sometimes called a DMS (document management system).
1) Easy Paperless Organization
The best thing about a DMS is the fact that it organizes itself and can maintain several types of organization within the same system. You can sort by client, property or tenant and quickly find the files you're looking for. Every document is stored securely on the cloud meaning that it can't be lost or destroyed by a coffee spill, more than one person can reference a document at once, and pulling a document to reference does not mean you have to re-file it when you're done.
2) Scanning In Tenant Applications and Leases
Document management apps are available from anywhere and can be used for every aspect of your duties as a property manager. Tenants, for example, are a primary source of your paperwork, especially when looking for and accepting a new individual or family to move into one of your properties. For applications you get on paper, you can use your mobile device to easily scan them into the document management system, track them, and review them from any computer, phone or tablet. When a tenant has been accepted, you can do the same thing with their lease, keeping a scanned copy of the signed document for your records no matter what happens to the original.
3) Secure Information Sharing with Clients
While some clients are very hands-off, others want to be involved at every step in the process and a document app removes all the hassle of keeping them continuously in the loop. You can use the app's secure sharing features to send documents over to your client anytime something new arrises and they can send you notes, comments, edits, and signatures back. This makes it easier to keep your clients informed about their property and gives them a simple avenue for staying involved without stepping on your toes.
4) Getting Client Signed Approval
While you end up doing a lot of work with and for tenants, your top priority is always taking good care of the properties you manage. In the role of surrogate landlord, you are responsible for major and minor repairs to the structure, grounds, and large appliances for each property. To do this, you need fairly regular signed permission from the property owners, your clients, to bill them for parts and labor if you do your own repairs or to pay contractor professionals for specialty tasks but getting those signatures can be a surprising hassle. With a shared document app, your clients can then sign requests digitally and shoot them right back to you. No snail-mail, printer, or scanner required, allowing you to get jobs done quickly and efficiently.
5) Breaking Up Disputes with Mobile Lease Access
You choose your tenants carefully and try to ensure that you place polite and well-behaved people in the properties you care for, but every now and then there's going to be a dispute. Whether they want to hang new shelves or bring in an unauthorized pet, the argument often comes down to what is or isn't written in the lease or other agreement documents signed before they moved in. With instant mobile access to your entire file system, you can simply pull up their signed lease and reference the exact paragraph and line in order to settle disputes. Then, amusingly enough, if they'd like to negotiate a change, you can also use the document app to contact your client and ask permission on the tenant's behalf.
6) Adding a New Property
As our final example of the many we could choose from, let's talk about adding a new property to your flock. A document app can save hours per property that might otherwise be spent on printing, copying, organizing, and filing. Now, all you need is a folder full of the blank forms needed. Simply make a digital copy of the entire set into a new property folder and use the mobile editing platform to make and save changes without ever holding a physical piece of paperwork. Your property information, item inventory, quality inspection, and management contract along with any other little details can put together, signed by both parties, and finalized in record time.
As a property manager, paperwork is simply part of the job, but it doesn't have to be a hassle. With an online document management app, you can streamline all that paperwork, get quick responses from clients, and have access to any form you need on the spot.