Property Managers: Tips to Find Good Tenants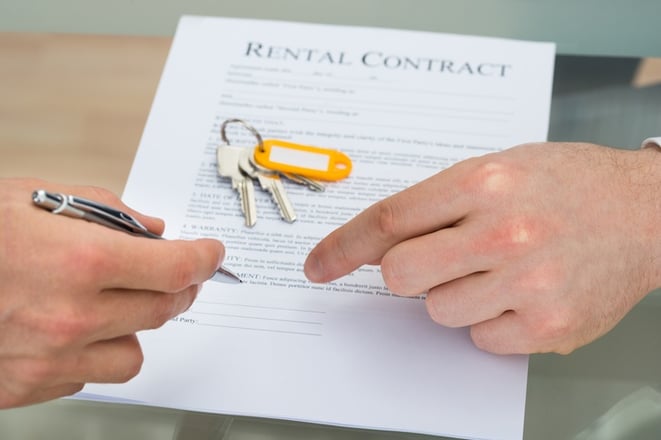 Whether you are a landlord or a property manager, it is important to find the right type of tenants. If you can find ones who will move in and stick around, as well as take care of the apartment or property, you will be lucky. Unfortunately, there are many that struggle to pay their rent and continuously wreck the place. For this reason, you should work hard to find the right ones – the ones who make your life much easier!
Here are some tips to help you find good tenants.
Don't rent to your family (or even any friends). Though your family and friends might be excited to have a place to live, persuade them to go elsewhere. It changes your relationship in a big way. You will have to collect the rent, as well know their personal financial information, which can really strain a relationship. If the lease ends badly, they may no longer want to be in your life. For this reason, it is much better to find other tenants!
Advertise (and not just for free). You need to advertise in order to find tenants. However, you should be careful where you advertise. If you use Craigslist (or other free places), you might not be as successful or attract the right type of people. By advertising on boards that specialize in rentals, you are more likely to find someone that you would feel comfortable renting to.
Make any potential renters fill out an application. Instead of having an interview, you will be able to find out a lot about potential renters before you even show them the apartments. You can ask for their names, social security numbers, previous and current address, previous and current employers, income, and much more. Some landlords even require references, as well as run background checks. Many have a non-refundable fee for filling out an application, which will help to weed out those who are not too interested.
Make sure that any tenants have a job (and can pay the rent). Though you may want to fill any vacancies as quickly as possible, if they are unable to pay, there are going to be problems. Even if they have a job, make sure that the rent will not stress them too much. The easiest way to determine this is by dividing their take-home pay in thirds. They shouldn't try to spend more than a third of their monthly income on rent.
Always, always, always sign a lease agreement. Not only will this protect you but it will also protect them. In addition, make the lease as specific as possible (even if it makes the lease several pages long). The more things that are covered in the lease, the less likely there will be any problems in the future.
Trust your gut. If something is telling you not to rent to someone, don't. You don't need an excuse. Usually you can tell if someone is not going to be a good tenant. You may also realize someone who may cause you unnecessary drama and problems, which would make life pretty hard. Though any potential tenant may be nervous about meeting you, they should also be excited and able to talk to you. If they seem a little shady, you may want to reconsider.
Finding the right tenants can be the difference between a successful relationship and one that is more trouble than it is worth. Be sure to have any potential renters fill out an application so you can be sure that they can afford it. Always trust your gut. If you are uncomfortable with someone, you are not going to want to deal with them for the entire time that they are living in your building.