Six Tips to Relocate
There are times in life when you need to relocate and move to another city or even state. You may even have to move all of the way across the country. Relocation is never easy, no matter how often you have to do it.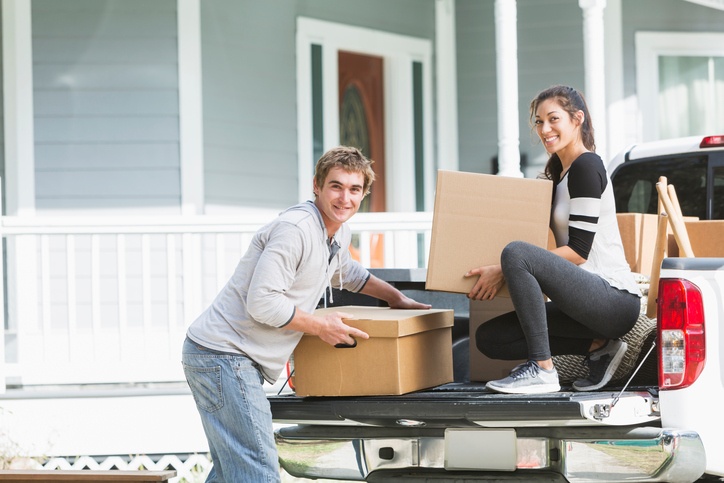 Here are some tips to relocate.
Before you even start to think about moving, take a trip to visit the area.
Drive around and check the sites out. Look around at different neighborhoods and schools to figure out where you would be interested in living. Find out where the local grocery stores are, as well as other stores that you frequent.
You can really make this a fun trip with the whole family by visiting some of the local attractions. Visit any amusement parks nearby. If there is a zoo or an aquarium nearby, you can check that out too. See if there are some local hot spots to try out while you are in the area.
By visiting the area before you start to relocate, you (and your family) are going to be less anxious about leaving your current home behind.
Start as early as possible.
It takes a lot of time to move, especially across the country. Give yourself several months if you can to make sure that everything goes as smoothly as possible.
If you are moving far away, you should take an inventory of the things that you own.
The truth of the matter is that you are not going to be able to take everything that you own with you. Whether you try to do it all yourself, hire a U-Haul truck, or hire movers, the cost to move everything gets more expensive the more that you pack. You may even decide to get rid of some of your furniture due to the cost.
Unfortunately, many of your possessions are going to have to go. For this reason, you should go room by room until you see how much stuff you really have.
Then, start to make piles of things that you want to keep, sell, and donate.
There are going to be some things that you just have to take with you (your clothes, furniture, pictures, and much more). However, you may not need a snow blower if you are moving to California. Really think about what you don't need. If you are able, you can donate a lot of things to Goodwill and the Salvation Army. You may even be able to donate old books to the library, school, or even a woman's shelter.
To sell items, decide what should be sold at a yard sale and which you could sell other places.
You may want to look into free sites like Craigslist for pieces that are more expensive. If you own some rare things, you may want to try Ebay to see how much you can get for each piece. For the rest, you should have at least one or two yard sales. It may help to go to a community yard sale where you can rent a spot for just a few dollars. The amount of traffic that you will see will make it worth it.
Give yourself time to settle in.
Don't plan on moving over the weekend and starting work that Monday. You are going to need a few days to settle in, get your bearings, and at least get some sense of normal before jumping right in. It also helps to drive around and find out where things are located so, if you need something quickly, you know where to go!
Though most people go through their things when they move, it is even more important when you are relocating. Go through everything that you own and make sure that it is absolutely necessary to move.
If not, sell things online and through yard sales. Then, once you do move, make sure that you give yourself a few days to settle in before jumping right into work!