21 Things To Keep In Mind As You Pack Your House - Part 2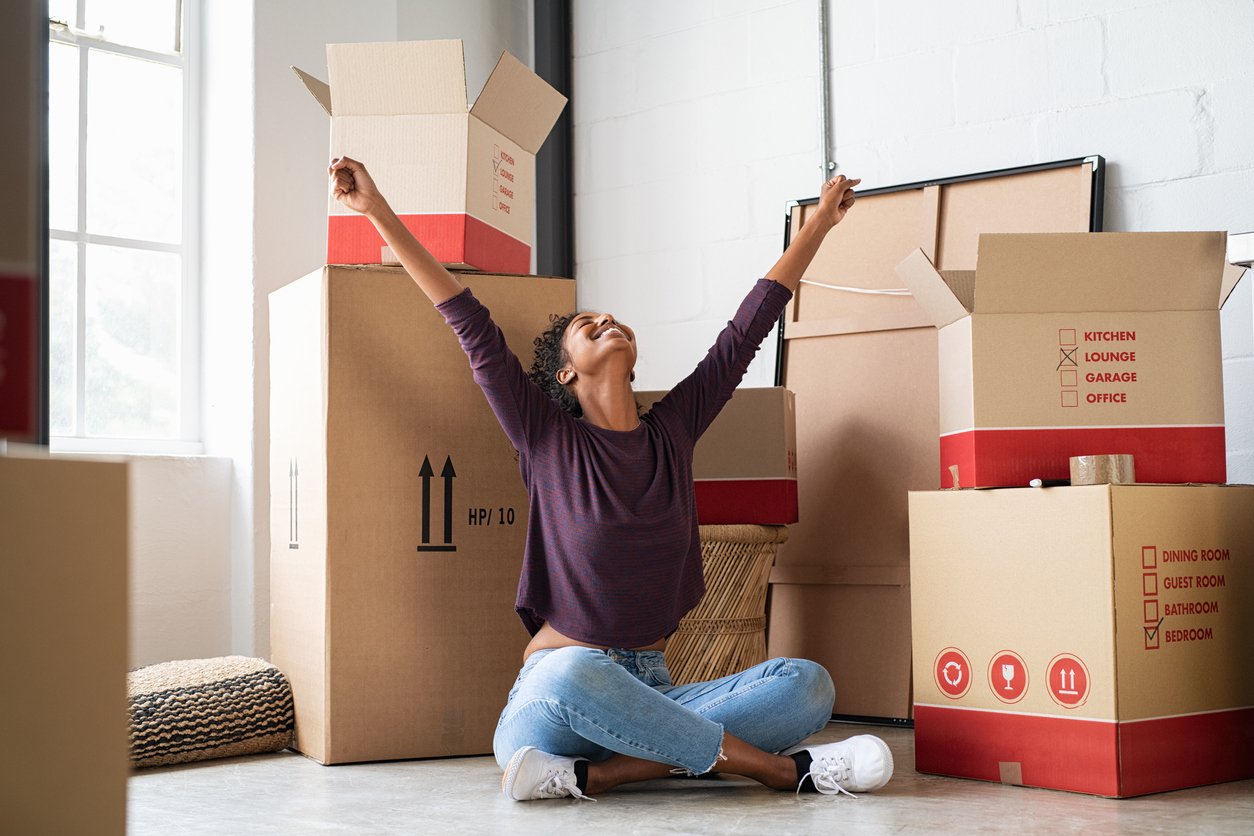 Welcome back to the second half of our ultimate moving checklist for the perfect move-out leaving a spotless and polished home behind you. Let's jump in right where we left off at addressing the dust.
---
Dust the Light Fixtures
Light fixtures are often overlooked because they are overhead. For this reason, light switches and ceiling fans collect the most dust of all. Take the time to dust everything above your head.
Vacuum the Carpets
With the dust shook off of the fixtures and blinds, vacuum everything. Vacuum the carpets and your own rugs before rolling them up. You can also use the vacuum to quickly clean hard floors before mopping.
Steam-Clean the Carpets
Consider steam-cleaning your carpets. Renting a steam cleaner or hiring a service allows you to use moisture and carpet soap without a full deep carpet cleaning. Somewhere between 30 and 120 minutes, your carpets can be impressively cleaner. The wash-water extracted from them should run clear.
Polish Metals
Want to really impress your landlord? Grab a bottle of metal polish and brighten up all the handles and fixtures in the house.
Get the Corners
Don't forget the corners. When cleaning, it's easy to miss the tight inside of each corner, but this is where dust tends to hide and re-disperse from.
Trim the Garden
If your flat has a garden or a green patio, take the time to trim it. Cut the grass and clip any plants that have gotten wild. This will make the end of tenancy process much easier for whoever manages the property and make you look exceedingly tidy.
Leave a Nice Fragrance in Each Room
Place a small potpourri bag or heat a few drops of essential oil in each room. Leave the flat smelling like a garden to give the olfactory impression of cleanliness along with the visual signs. Most people psychologically connect citrus smells to cleanliness.
Final-Check All Cupboards and Drawers
Before the truck arrives, do a final check of all the cupboards and drawers in the house. Make sure that you didn't leave anything for convenience or overlook a hiding place. This is your last best chance not to forget anything.
Sweep Out the Attic, Basement & Garage
Take a broom to the non-living areas of the house. No doubt, they are already clear of your things. But now make sure they look clean and well-kept when you go. Neatly sweep out the attic, basement, or garage, depending on what your flat might have.
Lay Down Mats for Movers
When the movers arrive, lay down sturdy floor mats or towels to protect the floor from muddy boots or scuffs on the way out. This will also define the paths your movers take as they transfer boxes and furniture into the truck.
Final Clean-Up
With everything in the truck, this is your last chance to clean up any move-out mess and leave the place spotless. You might want to do a final mop so the floor shines when the next person enters.
Take Photos
Before you lock the door behind you, stop and take photos. Snap a few well-lit angles of every room to show the condition you left the flat in. This is a good personal security measure and can be used later to show how well you leave a flat in the future.
Hand Over the Keys
As the final step in your moving checklist, make sure your keys get back into the hands of the landlord or property manager.
---
Moving out of a flat takes a lot of work, but you don't have to do it alone. If packing uses all your time or you barely have time to pack, professional services can help. A cleaning service can make sure your flat is spotless when you leave, just like many moving services include professional packing as an option. For more information on how to perfect your home buying or relocation process, contact us today!