How to Perfectly Plan Your Apartment Move-In Day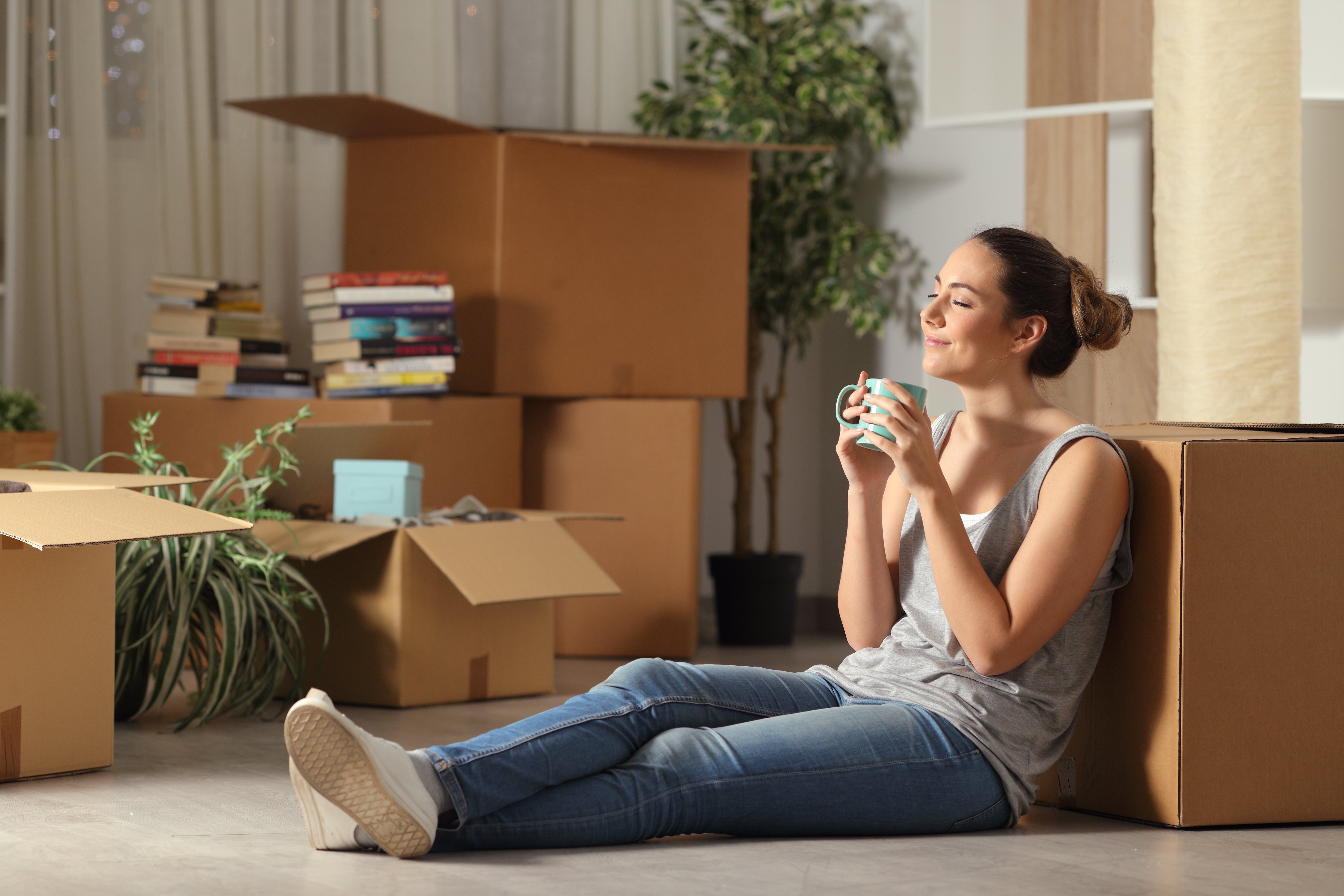 Moving into an apartment usually requires a little more planning and courtesy than moving into a house. With a house move-in, you have the entire curb and driveway to park the truck. And you can spend all day carrying boxes around, if you want to.
Moving into an apartment, on the other hand, needs to be fast, efficient, and will likely involve a lot of elevator trips. But if there is exactly one tip we could give everyone moving into an apartment it's this: "Plan Ahead."
Making a complete plan and clearing the way for your move is the key to a quick and successful apartment move-in. So whether it's your first move or you're a bit seasoned, you'll know exactly what to do when you arrive with the moving truck full of boxes and furniture!
Plan Your Path Through the Building
The first thing you want to do is take an in-person look at the path you'll be hauling boxes from the entry to the front door of your apartment. There are likely to be some combination of steps, doorways, corners, elevators, and stairwells.
Being familiar with the route helps because you will be walking this path many times, unable to see your feet because of boxes or furniture. You can also build a plan to deal with any challenging obstacles like tight corners or a stretch of muddy grass.
Reserve the Service Elevator
Moving puts a pretty high demand on apartment building elevators. If you use the main elevator, you will incidentally make it much harder for residents and guests to make their way through the building. But many apartment buildings have a secondary or service elevator that you can call and reserve ahead of time.
Buildings without service elevators can also help you move, with a reservation. For a scheduled period of time, some buildings will task the staff to manage elevator traffic so that you and residents get a fair and timely use of the elevators available. Those with service elevators need the forewarning to make sure no building services that need the elevator are scheduled over your move.
They may also offer you one-day access to an elevator not normally available to residents.

Establish Where the Truck Can Park
Truck parking is a key logistical point for any apartment move-in. Some buildings will let you park in the front loop for a few scheduled hours, but only if you call ahead and plan your move. Others will ask you to use the limited parking lot space and avoid blocking anyone else's spot.
And with so many types of apartment building and complex, the best truck spot could be anywhere. You might have a convenient curb-facing side door or you might find the best spot on a 5th story parking garage spot near the catwalk. It all depends on your apartment.
So it helps to know where the truck should park before it arrives. That way, you can get it located, backed in, and start moving as quickly as possible and without any front desk confusion.
Walking the moving path and talking to the building manager are the best ways to find the ideal truck parking spot.
Measure the Doorways
Doorway jams are the biggest game-stopper for most inexperienced movers...and even some who know their stuff!
You see, not all furniture fits through all doorways. You may need to fold, disassemble, or remove legs from furniture. It may require a doorway wiggle to hook the long legs of a table into your apartment or around a corner. It's also important to know where your trouble spots will be.
Take measurements of your biggest furniture and of the narrow points on the path into your apartment. Stairwells, corners, doorways, and elevators are key points to measure. If there's a space that's too narrow, look into disassembling your furniture or talk to the building manager about any possible alternatives.
You might, for instance, be able to temporarily remove a door to make room for a wide piece of furniture. The property manager can offer some options to make it a seamless moving experience.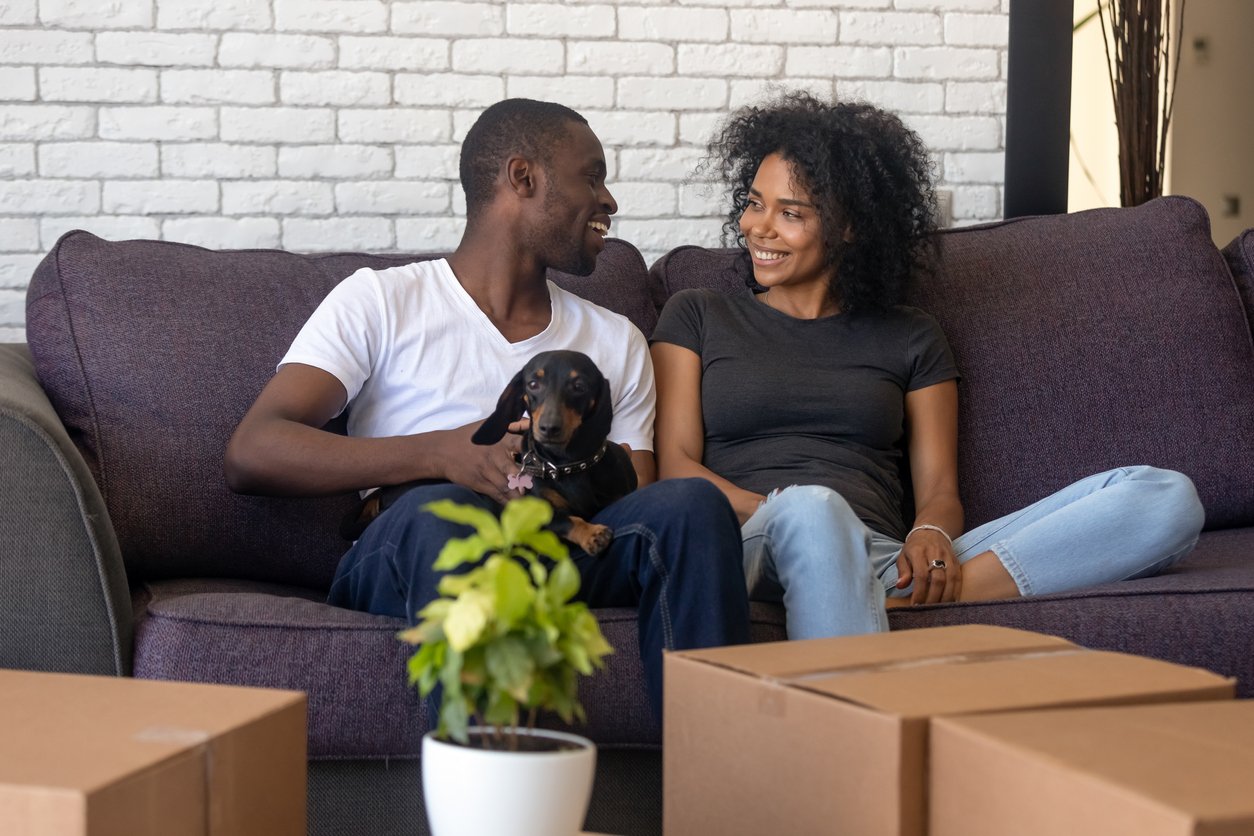 Have Spare Towels for Moving Pads
One of the most useful things a moving service provides is ground cover and moving blankets. Tarps on the floor keep muddy boots from getting on your fresh carpet. Mats can provide extra traction or a place to clean boots. And moving blankets wrap furniture or railings to prevent accidental scuffs.
But you don't need movers and their supplies to do the same thing. A stack of old towels can be laid on the floor, used to wrap furniture, or draped over railing you want to protect. You can also use towels from the same stack as moving pads as well.
Leave your towels partially folded and use them as pads to cushion any corners or edges that are likely to bump hard. With a roll of tape, you can even strap the padding on exactly where you need it, whether or not you also have the benefit of moving blankets.
Designate One Room to Receive Boxes
Now that you have your route and logistics all hammered out, you can start thinking about your unloading strategy and where you'll store unloaded stuff inside the apartment. The goal is to quickly finish the stage where you haul everything up and then crack right into placing furniture and unpacking boxes.
There are two ways to approach this goal. The first approach is to designate one room to receive all boxes as they come in.
Essentially, you create a single 'drop point' so that no one hauling a box has to worry about what the label is or where it goes. Most people start with the far corner of the living room and let things stack out from there.
Direct Furniture to Each Room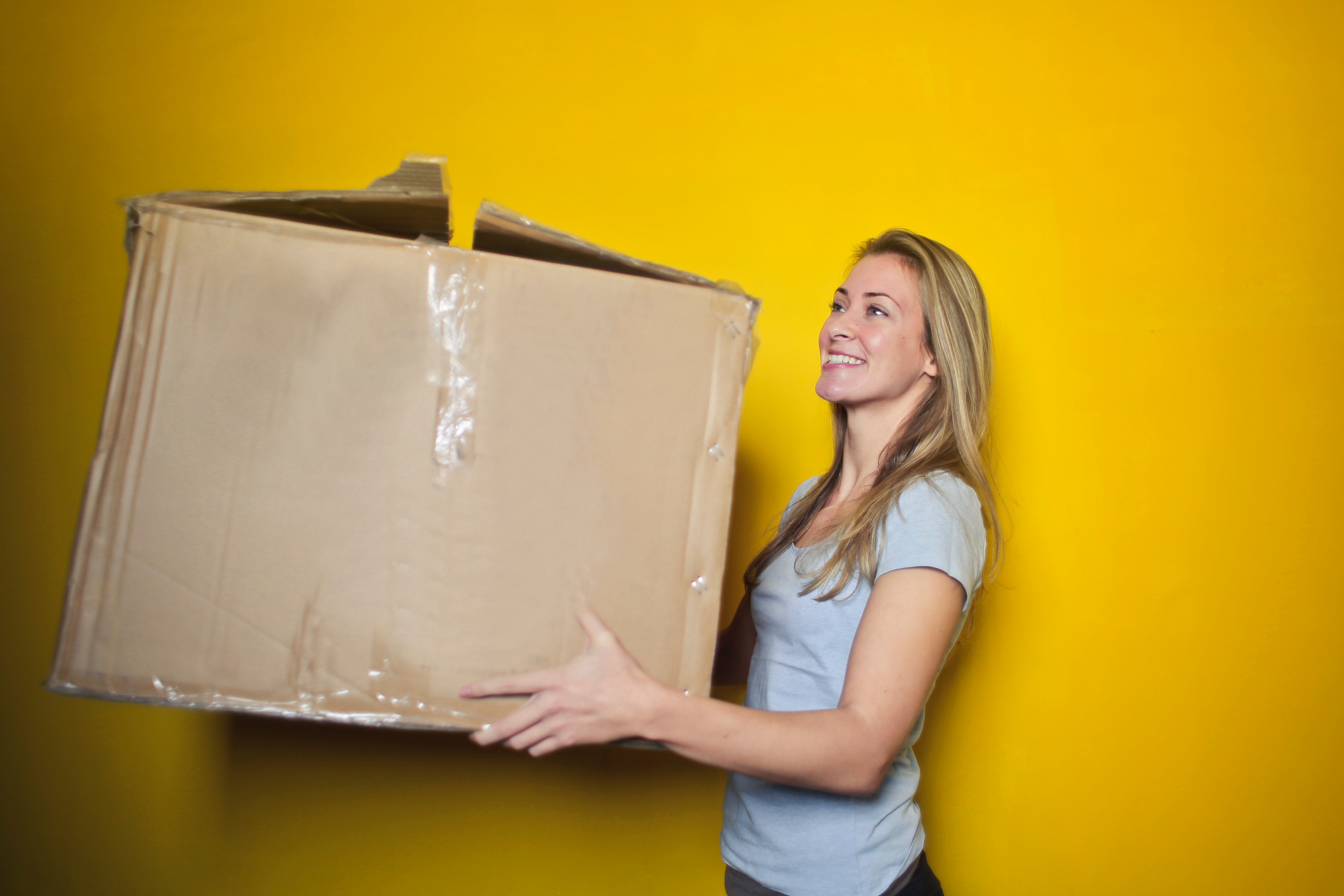 The second approach is to take everything to the room where it should be unpacked. If your boxes are already neatly labeled and organized, this can be a great short-cut to unpacking but requires a little extra effort from your moving team.
Furniture, on the other hand, should almost always be taken directly to the room where it will eventually live. Putting your bedframes and dressers in the bedroom, couch in the living room, and table in the dining area will make your life a lot easier later on.
And you can let your helpers go home without worrying that you'll need more help getting furniture into place.
Know When to Tip Your Movers
And as a final note on apartment moving courtesy, it's important to know whether to tip your movers. If you invited friends or even new neighbors to help you move, the traditional tip is to pay for dinner (usually pizza) and possibly a few beers in celebration of a job well done. However, if you have been working with professional movers the tipping protocol is a little more complex.
Movers don't always expect to be tipped, but this tends to vary depending on your city, neighborhood, and just how hard they worked to haul your stuff around.
As a rule of thumb, if boxes and furniture were carried upstairs or more than ten trips up the elevator, tipping is a good idea. A cooler of sodas is the most traditional way to tip, or you can give $5-$20 to each of your movers personally as special thanks for spending the day carrying your boxes.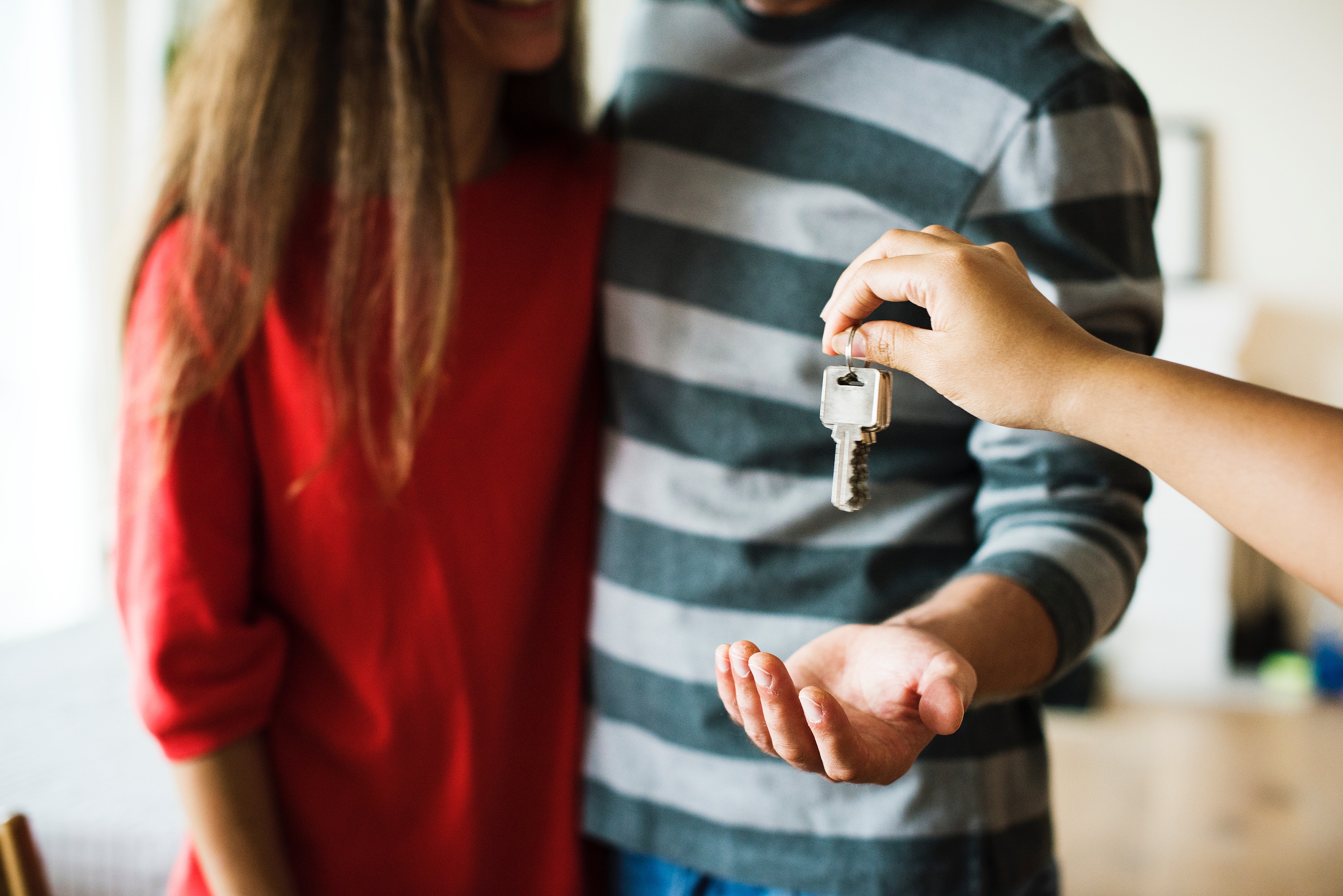 ---
Are you ready to move into a new apartment? With this article in hand, you should have everything you need to plan and orchestrate an awesome move-in day that will be easier for you and courteous to your new neighbors.
For more great apartment insights about moving, relocating or apartment life, contact us today! We're happy to help you find the best apartment home and get situated.