5 Tips to Getting Your Full Security Deposit Back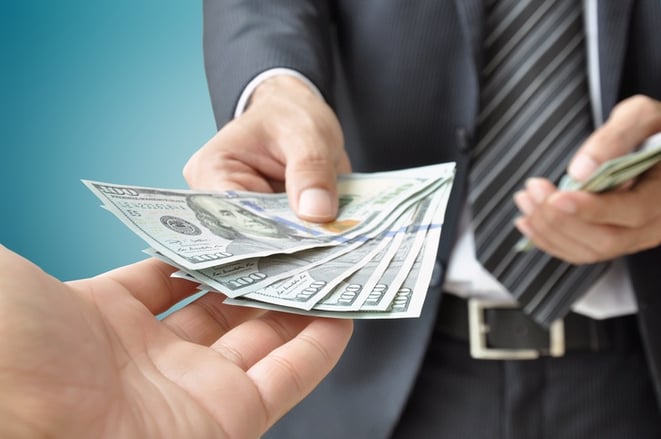 When leasing a residence, there is a natural flow to the business exchange between the tenant, landlord, and property manager. There are thousands of ways a tenant and their landlord can interact, most of them amicable, but the biggest dispute in the home leasing industry is the security deposit. This is an amount given to the landlord when a lease is signed that should be returned in full when the tenant moves out, as long as the property is in the same quality as it was at the beginning. Most landlords are cool about this but there are always a few bad eggs who try to bilk their tenants with false claims of damage. If you're about to lease a new property and want to get your security deposit back in full, you can keep everything friendly and above board with these five simple steps:
1) Read Your Lease
The lease is your contract with the landlord and by signing it, you agree to the terms. In order to know what you could be on the hook for, read your lease carefully before signing and before preparing your security deposit plan. The lease should include the basic outline of your security deposit rules along with move-out policies. Watch out for automatic lease renewal and required written notice before moving out. You can even make a few small adjustments to the lease before signing if approved by your landlord.
2) Checklist and Pictures Before Moving In
Most leases should come with a room-by-room condition checklist but often do not. If your landlord didn't print one up, make a checklist for yourself and inspect every room in the house. Carpet and paint quality, ceilings, baseboards, plumbing, the insides and outsides of cabinets, you want to check absolutely everything and take note of its condition. For every crack, scuff, or stain, write it down but don't stop there. Take clear, well-lit pictures of everything you can aim a camera at from multiple angles. If your property manager doesn't do the photo-tour with you, a copy of the checklist and printouts of the photos can be sent to them through certified mail.
3) Report Damages Immediately
Know the difference between what is your responsibility and what your landlord will pay for ahead of time and get them to write it down for you. During your stay, live by this code. When something breaks on the landlord's list, let them know immediately. Even if you call them, also document it in writing. If you do repairs yourself, keep that documented as well and officially bill the landlord for anything you take care of that's on their list of responsibilities. This will create a clear record of responsible occupancy.
4) Clean Up and Photograph after Moving Out
When moving out, make sure to clean the place from top to bottom. Even if you have a non-refundable cleaning deposit, you want the house spotless for the security deposit inspection. This is a great time to perform superficial repairs like holes where posters or pictures were hung and loose cabinet doors. If you made any alterations, undo them or get the landlord's (written) approval for the changes to stay in place. In other words, do your best to completely clear signs of your residence in the home. Finally, do the check list and pictures ritual again, and make sure to be as thorough as you were the first time.
5) Get It In Writing
When you're finished, make sure to schedule a pre move-out inspection with your landlord or property manager. This gives them a chance to make requests from you to avoid deductions from your deposit. Whether they approve or have grievances, make sure to get the results of their inspection in writing and any perceived damages enumerated by-item so there are no vague and unprovable claims.
If you kept your rented property undamaged and have followed these steps, you are in a very good place to get your entire security deposit back. With clear documentation and proof of condition before and after, you will have undeniable proof of your stewardship of the residence while it was in your care.