Preventative Property Maintenance for Tenants, Owners and Property Managers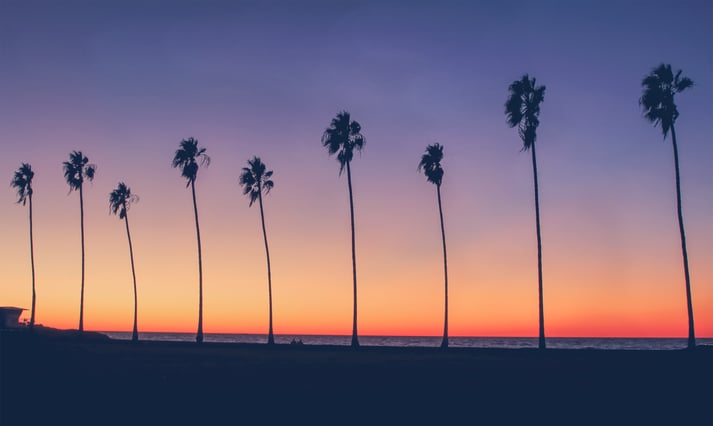 Life is good here in San Diego. Summer brings the baseball games, outdoor concerts, and backyard barbecues that really make it hard to focus on anything else, but you can't throw all caution to the wind. You've still got a house to take care of!
The homeowner, the tenant, and the property manager all share some responsibility for property maintenance, no matter what time of year it is. Large problems and costly repairs can be avoided by taking a few simple steps. If you are renting your home to someone, work with your tenant to ensure a safe, comfortable living environment for them and a long-lasting, healthy property for you.
Replace Smoke Alarm Batteries
This should be done at least once a year if your alarm uses nine-volt batteries. How about on the first day of summer? This is a simple way to save your entire home, or at the very least prevent some serious smoke damage, in the event of a fire. If you have a malfunctioning smoke alarm, contact your property manager to have it fixed.
The U.S. Fire Administration recommends testing the fire alarm at least once a month (just press the "test" button!), so pick a day and mark it on your calendar. They also suggest replacing the entire alarm every 10 years.
Replace Furnace Filters
Filters trap dust and protect the air quality in your home, and they help keep your heating system running efficiently. Bob Vila recommends checking your owner's manual for replacement guidelines, which is in general every couple of months for a paper or fiberglass filter. Pets, smoking, and excessive dust can require you to replace the filter more often.
Control Insects and Rodents
Bugs love summertime, too, but creepy-crawlies can carry illness as well as cause a lot of damage to walls, wires, and more. The Centers for Disease Control and Prevention give this simple guideline: "The best way to prevent a rodent infestation and contact with rodents is to remove the food sources, water, and items that provide shelter for rodents."
They also recommend sealing any holes that might provide a doorway for the little critters and trapping them when necessary. If you have a serious rodent or insect problem despite precautions, contact your property manager to have it taken care of.
Keep Your Eyes Open
Early detection can prevent serious damage. Take off those sunglasses and watch for leaky faucets, discoloration on the ceiling, cracks in the sidewalk or foundation, and other signs that something's not quite right.
Of course, there are some larger property maintenance tasks that are beyond the scope of you or your tenant, but are equally important in protecting your home. Your property manager will take care of property maintenance issues that require a skilled worker. These might include:
Gutters
These are in place to route water away from your home, preventing damage to the roof, siding, and foundation. If they get clogged with debris, you might have water seeping into your home without even realizing it, resulting in costly damages. Keeping gutters clear ensures they can do their job. They should also be checked for cracks and leaks, particularly in harsh climates.
For gutters, there is such a thing as too much sunshine. Today's Homeowner recommends treating vinyl gutters with Armor All for the gutter equivalent of sunscreen.
Roof Repair
Routine inspections can spot broken tiles, rodent damage, scratches, and punctures before they turn into major problems.
Plumbing
Leaking sink? Malfunctioning toilet? Your property manager can arrange for a plumber to take care of it.
Chimney Inspection and Cleaning
The Chimney Safety Institute of America recommends a yearly inspection for your chimney, and notes that this is the national safety standard. Cleaning may be required to remove debris. However, if you use your chimney regularly, soot can build up more quickly than that, and it should be cleaned to prevent fires and damage to the chimney.
Other Damages and Disrepair
When a tenant spots a crack, leak, or other issue in the home, he or she should report it immediately to the property manager. In this way, your management team can fix the problem before it becomes bigger and most costly. Your tenant should also report broken appliances and malfunctioning heating or cooling systems.
Emergencies
Thankfully, these types of emergencies are fairly rare, but they do happen, and your property manager is on call to deal with them. While fires and other immediate emergencies should be reported to 911, less dangerous emergencies can be reported to the property manager.
At HomeTeam Property Management, we focus on preventative maintenance. Before your tenants move in, we'll walk through the home to assess the current condition and address any maintenance issues, and we'll discuss maintenance responsibilities with your tenants so they understand their role in keeping your home in good condition. Preventative property maintenance is key to ensuring comfort for your tenants and peace of mind for you, and you'll be able to enjoy the rest of the summer knowing your home is at its best.